Statement on a controversial rejected grant proposal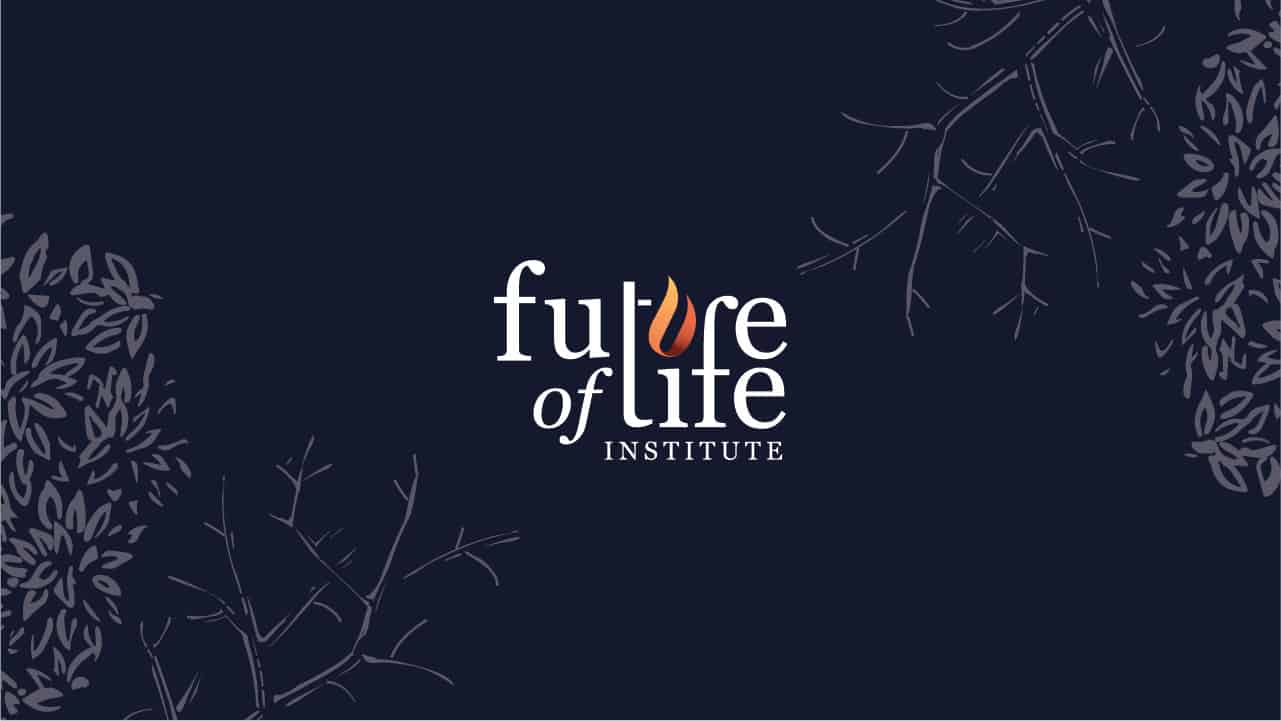 For those unfamiliar with the Future of Life Institute (FLI), we are a nonprofit charitable organization that since 2014 works to reduce global catastrophic and existential risks facing humanity, particularly those from nuclear war and future advanced artificial intelligence. These risks are growing.
Last year, FLI received scores of grant applications from across the globe for the millions of dollars in funding we distribute to support research, outreach and other important work in furtherance of FLI's mission. One of these grant proposals came from the Sweden-based Nya Dagbladet Foundation (NDF) for a media project considered directly related to FLI's goals.
Although we were initially positive about the proposal and its prospects – and wrote a letter of intent to this effect – our due diligence process later uncovered information indicating that NDF was not aligned with FLI's values or charitable purposes, and in November 2022 FLI informed the Foundation that we would not be moving forward with a grant agreement or grant.
FLI has given the Nya Dagbladet Foundation zero funding, and will not fund them in the future. These final decisions were made by FLI's leadership independently of any outside influence and well before any inquiry regarding the NDF proposal by members of the media. On December 15, well after we had informed NDF that their proposal was rejected, a Swedish website contacted FLI with questions regarding the NDF proposal, and describing Nya Dagbladet as a far-right extremist group. We responded the same day that FLI had decided not to fund the project now or at any later time. On January 13, they ran an article regarding FLI in this connection, and many important questions were raised there and across social media that we address below. We would like to emphatically state that FLI finds groups or ideologies espousing antisemitism, white supremacy, or racism despicable and would never knowingly support any such group. In terms of the Nya Dagbladet Foundation, which is a nonprofit foundation under Swedish law, further investigation has only further validated our November decision to reject their proposal. Our due diligence worked, but not as early as it should have. We deeply regret that we may have inadvertently compromised the confidence of our community and constituents. We are reviewing how we can amend and improve our procedures.
Below are our answers to the central questions that have been raised about what happened.
Frequently Asked Questions
1) Does FLI support far-right groups or ideologies?
No. FLI finds groups or ideologies espousing antisemitism, white supremacy, or racism despicable and would never knowingly support any such group. FLI stands and will always stand emphatically against racism, bigotry, bias, injustice and discrimination at all times and in all forms. These evils are antithetical to our mission to safeguard the future of life and to advance human flourishing.
2) Why were you initially positive about this grant proposal?
A core part of our mission is to reduce risks associated with AI, nuclear war, and related challenges by educating the public about them. FLI therefore has funded numerous media projects over the years, including for example Minutephysics videos about superintelligence and nuclear war, MinuteEarth videos about ozone destruction and nuclear winter, Slaughterbots, Slaughterbots II, and autonomous weapons and nuclear war websites. Our Institute is also open to grant proposals from media organizations interested in writing about such risks — media from across the political spectrum and globally, to help educate as broad and diverse readership as possible. The NDF shares leadership with a small online newspaper which, based on our initial research and screening, we classified politically as right-of-center with an establishment-critical slant. For example, it appears to be one of few Swedish newspapers vocally critical of stationing nuclear weapons in Sweden. It is clear that our initial vetting was insufficient, and we're grateful that our subsequent due diligence worked as intended and prevented a grant from being made.
3) Why didn't you immediately realize how extreme Nya Dagbladet was?
As a baseline, at the time of the initial consideration of the Foundation's proposal, FLI was simply not aware of the extreme nature of the associated newspaper or its history. There are a number of reasons for this, including:
(a) The newspaper downplays such extremism and this fact and its historical relationships were not evident to us from their website or proposal.
(b) The quality of public discourse worldwide has degraded so badly, with casual name-calling using highly charged labels, that many of these types of accusations are open to question upon examination. We confirmed however in our own due diligence process that sometimes these casual labels can be accurate.
4) What was the meaning of FLI's letter of intent?
Those who have received FLI grants know that the final step in approving a grant requires that both parties signing a formal multi-page grant contract with significant legal terms and condition that regulate the nature and timing of the grant and the obligations of the grantee. The proposal was rejected before reaching that stage. Our initial expression of intent was just that, based on our initial consideration and was not binding or intended to be binding. It is not unusual for grantmaking bodies to issue such statements of intention at the request of potential grantees and that is all that happened here. More specifically, FLI gives lots of grants and our process involves 7 steps:
1) Receive grant proposal
2) Evaluation and vetting
3) Decide that we intend to issue a grant
4) Inform the grantee of our intention to issue a grant
5) Further due diligence on grantee
6) Offer the grant – specifically, send a legally binding grant agreement that they can choose to accept and sign. This is a multi-page document with standard legal stipulations for what each side commits to do and not do.
7) Pay the grant
This proposal made it through 4) in August, then was rejected in November during 5), never reaching 6) or 7). In short: our vetting was insufficient but our due diligence process succeeded. Note that our grant rejection occurred well before media contacted us on December 15. In many cases, 4) is done via an informal email, but in some cases (including this one), the grantee requested a letter of intent.
5) Was nepotism involved? In particular, would FLI's president's brother have profited in any way had the grant been awarded?
No. He published some articles in the newspaper, but the understanding from the very beginning was that this was pro-bono, and he was never paid and never planned to get paid by the newspaper of the foundation. The grant proposal requested no funds for him. He is a journalist with many years of experience working for Swedish public radio and television, and runs his own free and non-commercial podcast. The newspaper linked some of his episodes, but this has nothing to do with FLI, and it provided no ad revenue since he runs no ads. He was shocked by the recent revelations of extremism and plans no further association with the newspaper.
6) What made FLI decide not to fund the grant after all?
As indicated above, last Fall FLI performed further due diligence in connection with the grant proposal and discovered facts that blindsided us and mandated that we reject the proposal. For example, we found the term "ethnopluralism" endorsed in Nya Dagbladet. This is blatantly inconsistent with FLI's core values, and we therefore informed the NDF in November that we had decided not to make any grant. More recently, we have learned of even more disturbing material discovered by others about the newspaper and its leadership.
7) Why didn't FLI respond with more information earlier?
FLI's core leadership has been unusually unavailable during the past month: FLI's president has been dealing with the aftermath of his mother's death on December 15 (the day media reached out), FLI's treasurer has been on maternity leave, and FLI's secretary was on a 2-week overseas trip. We responded on December 15 that we had not paid any money to the Foundation and didn't plan to, and we hope that this FAQ helps provide a more complete understanding of what transpired.
8) What have we learned from this and how can we improve our grantmaking process?
The way we see it, we rejected a grant proposal that deserved to be rejected, and challenging, reasonable questions have been asked as to why we initially considered it and didn't reject it earlier. We deeply regret that we may have inadvertently compromised the confidence of our community and constituents. This causes us huge distress, as does the idea that FLI or its personnel would somehow align with ideologies to which we are fundamentally opposed. We are working hard to continue improving the structure and process of our grantmaking processes, including more internal and (in appropriate cases) external review.  For starters, for organizations not already well-known to FLI or clearly unexceptionable (e.g. major universities), we will request and evaluate more information about the organization, its personnel, and its history before moving on to additional stages.
Update January 19, 2023:
This was just covered by vice.com. Note that their article is inconsistent about whether we issued a grant agreement or not, first saying "the grant agreement was immediately revoked" and then saying "would not be moving forward with a grant agreement". As clarified in (4) above, our process made it to the intent stage but never proceeded to the stage of issuing a grant agreement, which is what we mean by "offering a grant".
This content was first published at futureoflife.org on
January 18, 2023
.
About the Future of Life Institute
The Future of Life Institute (FLI) is a global non-profit with a team of 20+ full-time staff operating across the US and Europe. FLI has been working to steer the development of transformative technologies towards benefitting life and away from extreme large-scale risks since it's founding in 2014. Find out more about our mission or explore our work.
Our content
Related content
If you enjoyed this content, you also might also be interested in:
Some of our grant programs
See some of the grant programs we are running: