Finances
FLI is a mission-driven organisation and continually aims to diversify its funding. Shortly after we were founded in 2014, Elon Musk funded the world's first academic grant program in AI safety. Since those early days, we have received over 1,500 donations of various sizes from a wide variety of donors to fund our programs.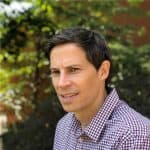 Featured new donor: Erik Otto
"We increasingly need effective institutions dedicated to mitigating catastrophic risks associated with our tightly connected, tech-driven world. The Future of Life Institute has been adept at enacting creative, cost-effective strategies to address these issues, and I am very happy to support their continued resolve."
In 2021, computer programmer Vitalik Buterin provided FLI with a large and unconditional donation that in part serves as an endowment and helps to guarantee our independence.
FLI is committed to transparency and good governance. Please do not hesitate to reach out through press@futureoflife.org if you require any further information.
Expenditures for FLI activities 2022
| Category | 2022 Expenditure |
| --- | --- |
| Personnel | 62% |
| ↪ Grant review & oversight, research, management, other | 28% |
| ↪ Program | 19% |
| ↪ EU advocacy | 10% |
| ↪ US advocacy | 5% |
| Media and outreach | 15% |
| Awards and prizes | 11% |
| Legal and other Professional services | 4% |
| Admin, travel, and other | 4% |
| Events | 3% |
| TOTAL 2022 Expenditure | $4.4 million |
Please note that the numbers displayed on this page are approximate and unaudited. They are for informational purposes only and FLI reserves the right to revise these numbers once an audit has been completed.
Our income in 2022
FLI only engaged in limited fundraising in 2022 and our total income that year was about 10,000 USD. The difference between income and expenditure was covered out of our endowment.
Conflicts of interest
Our policy positions are decided by our five-member Board of Directors and internal FLI teams based on the latest academic research and input from conferences and consultations.
With the exception of Jaan Tallinn, who has served on FLI's Board of Directors since its founding, donors do not influence FLI's positions. Vitalik Buterin, our largest donor by far, has no formal or informal role in our decision-making.
The Board of Directors have adopted an internal policy to help protect against conflicts of interest. You can download this policy here.
EU Transparency Register
Our entry to the EU Transparency Register includes key information about our activities in the EU and our funding sources:
EU Transparency Register
Donate
If you would like to donate to the Future of Life Institute, you can do so here:
Donate
Related pages
Were you looking for something else?
Here are a couple of other pages you might have been looking for:
We are building a community of AI researchers who want AI to be safe, ethical and beneficial.
View page
In the past, we have had the support of a team of dedicated volunteers.
View page