Augmented Intelligence Summit Speakers


Augmented Intelligence Summit
Speakers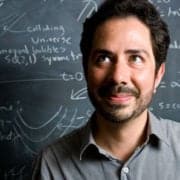 Anthony Aguirre, PhD
UC Santa Cruz | Future of Life Institute | Foundational Questions Institute
Anthony Aguirre is a theoretical cosmologist and a Harvard-trained professor of physics at the  University of California, Santa Cruz. He cofounded and is the associate scientific director of the nonprofit organization  Foundational Questions Institute and is the cofounder of the Future of Life Institute.
He received his doctorate in astronomy from Harvard University in 2000 and then spent three years as a member of the  Institute for Advanced Study  in Princeton, New Jersey, before accepting a professorship in the physics department of the University of California, Santa Cruz.
He has worked on a wide variety of topics in theoretical cosmology (the study of the formation, nature, and evolution of the universe), including the early universe and inflation, gravity physics, first stars, the intergalactic medium, galaxy formation, and black holes.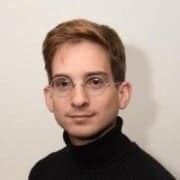 Shahar Avin
Centre for the Study of Existential Risk
Shahar Avin is a postdoctoral researcher at the Centre for the Study of Existential Risk (CSER). He works with CSER researchers and others in the global catastrophic risk community to identify and design risk prevention strategies, through organizing workshops, building agent-based models, and by frequently asking naive questions.
Prior to CSER, Shahar worked at Google for a year as a mobile/web software engineer. His PhD was in philosophy of science, on the allocation of public funds to research projects. His undergrad was in physics and philosophy of science, which followed his mandatory service in the IDF.
Meia Chita-Tegmark
Tufts School of Engineering | Future of Life Institute
Meia Chita-Tegmark is a postdoctoral researcher working on human-robot interactions at the Tufts School of Engineering. She did her M.Ed. at the Harvard Graduate School of Education and her Ph.D. in the Department of Psychological and Brain Sciences at Boston University, focusing on a variety of topics in developmental psychology, such as atypical social development, attention mechanisms and learning strategies.
Meia has strong interests in the future of humanity and big picture questions, and she is a co-founder of the Future of Life Institute.

Ariel Conn
Future of Life Institute
Ariel Conn is the Director of Media and Outreach for the Future of Life Institute. She oversees online outreach and communication efforts, as well as leading collaboration efforts with other organisations. Her work covers a range of fields, including artificial intelligence (AI) safety, AI policy, lethal autonomous weapons, nuclear weapons, biotechnology, and climate change.
Ariel has degrees in English, physics, and geophysics and she's worked with NASA, the Idaho National Laboratory, the National Energy Technology Laboratory, MIT, and Virginia Tech.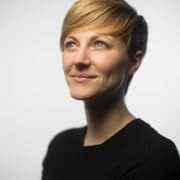 Gaia Dempsey
7th Future
Gaia Dempsey is an entrepreneur and pioneer in the field of augmented reality (AR). She was a cofounder and former managing director at DAQRI, an augmented reality hardware and software company that delivers a complete professional AR platform to the industrial and enterprise market.
Gaia is currently the founder and CEO of 7th Future, a consultancy that partners and co-invests with technology leaders and communities to build and launch global-impact innovation models, with a commitment to openness, integrity, resilience, and long-term thinking.
Allison Duettmann
Foresight Institute
Allison Duettmann is a researcher and program coordinator at Foresight Institute, a non-profit institute for technologies of fundamental importance for the future of life. Her research focuses on the reduction of existential risks, especially from artificial general intelligence.
At Existentialhope.com, she keeps a curated map of resources, organizations and people working toward positive long-term futures for life. The project is collaborative and for everyone who wants to work toward grand futures but doesn't know where to start. Allison speaks and moderates panels on existential risks and existential hope, AI safety, cybersecurity, longevity, blockchains, ethics in technology, and more.
Allison holds an MS in Philosophy & Public Policy from the London School of Economics, where she developed an ethical framework for AGI that relies on Rawl's Reflective Equilibrium and NLP.
Peter Eckersley
Partnership on AI
Peter Eckersley is Director of Research at the Partnership on AI, a collaboration between the major technology companies, civil society and academia to ensure that AI is designed and used to benefit humanity. He leads PAI's research on machine learning policy and ethics, including projects within PAI itself and projects in collaboration with the Partnership's extensive membership.
Peter's AI research interests are broad, including measuring progress in the field, figuring out how to translate ethical and safety concerns into mathematical constraints, and setting sound policies around high-stakes applications such as self-driving vehicles, recidivism prediction, cybersecurity, and military applications of AI.
Prior to PAI, Peter was Chief Computer Scientist at EFF, and led a team that worked on numerous computer security, privacy and Internet policy topics.
Marc Fleurbaey

Princeton
Marc is the Robert E. Kuenne Professor in Economics and Humanistic Studies, and a professor of Public Affairs and the University Center for Human Values at Princeton University.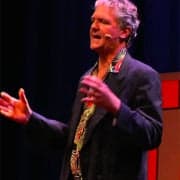 David Haussler, PhD
UC Santa Cruz | California Institute for Quantitative Biosciences
David Haussler serves as the Distinguished Professor of Biomolecular Engineering at the University of California, Santa Cruz, where he directs the Center for Biomolecular Science and Engineering and the California Institute for Quantitative Biosciences (QB3). He is also the scientific co-director for the California Institute for Quantitative Biomedical Research.
Dr. Haussler's research lies at the interface of mathematics, computer science, and molecular biology and involves developing new statistical and algorithmic methods to explore the molecular evolution of the human genome. He played a leading role in developing the new field of computational biology. He leads the Genome Bioinformatics Group, which designed and built the program that assembled the first working draft of the human genome sequence and posted it on the internet.
David Krakauer
Santa Fe Institute
David's research explores the evolution of intelligence on earth. This includes studying the evolution of genetic, neural, linguistic, social and cultural mechanisms supporting memory and information processing, and exploring their shared properties.
David served as the founding Director of the Wisconsin Institute for Discovery, the Co-Director of the Center for Complexity and Collective Computation, and Professor of Mathematical Genetics all at the University of Wisconsin, Madison.
David has been a visiting fellow at the Genomics Frontiers Institute at the University of Pennsylvania, a Sage Fellow at the Sage Center for the Study of the Mind at the University of Santa Barbara, a long-term Fellow of the Institute for Advanced Study in Princeton, and visiting Professor of Evolution at Princeton University.
In 2012 he was included in the Wired Magazine Smart List as one of 50 people "who will change the world."
In 2016 Krakauer was included in Entrepreneur Magazine's visionary Leaders advancing global research and business.
Michael Page

Center for Security and Emerging Technology
Michael focuses on the long-term social implications of the development and use of advanced artificial intelligence systems. He is policy and ethics advisor at OpenAI a nonprofit AI research company, dedicated to charting a path to safe AI.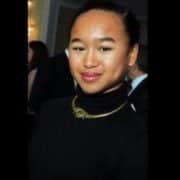 Marie-Therese Png
Oxford Internet Institute | DeepMind
Marie-Therese Png is a doctoral candidate at the Oxford Internet Institute, and PhD research intern at DeepMind Ethics and Society. Her research focuses are Globally Beneficial AI, Intercultural AI Ethics, and Global Justice.
Previously, Marie-Therese was Research Affiliate at the MIT Media Lab, where she founded Implikit.org, a neurotechnology project addressing implicit bias, and coordinated the community focused global biohacking movement at the MIT BioSummit. She was AI Policy Research Associate at the Harvard Artificial Intelligence Initiative, building the Global Civic Debate on AI, and the World Government Summit AI Roundtable. Marie-Therese holds a Master's from Harvard in Developmental Cognition and Intergroup conflict.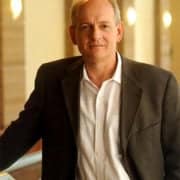 Stuart Russell, PhD
UC Berkeley | Center for Human-Compatible AI
Stuart Russell is a renowned professor and former chair of the electrical engineering and computer sciences department at the University of California, Berkeley. At UC Berkeley, he holds the Smith-Zadeh Chair in engineering and is the director of the Center for Human-Compatible AI. He is working on developing a new global seismic monitoring system for the nuclear-test-ban treaty for the United Nations.
Dr. Russell's research covers a wide range of topics in artificial intelligence (AI) including machine learning, probabilistic reasoning, knowledge representation, planning, real-time decision making, multitarget tracking, computer vision, computational physiology, and AI's philosophical foundations. His current concerns include the threat of autonomous weapons and the long-term future of artificial intelligence and its relation to humanity.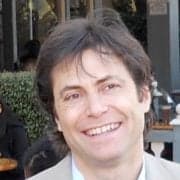 Max Tegmark
MIT | Future of Life Institute
Max Tegmark is a professor doing AI and physics research at MIT, and advocates for positive use of technology as president of the Future of Life Institute. He is the author of over 200 publications as well as the books "Life 3.0: Being Human in the Age of Artificial Intelligence" and "Our Mathematical Universe: My Quest for the Ultimate Nature of Reality".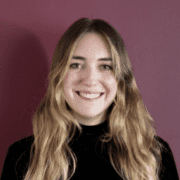 Lou Viquerat de Kerhuelvez
Foresight Institute
Lou is the Director of Development at Foresight Institute. There, Lou grows a community dedicated to reflecting on the perils and promises of technologies of fundamental importance for life and the biosphere, focusing in particular on artificial intelligence, biotechnology and cybersecurity. Lou's research focuses on alternative governance, justice, and economic systems for a more collaborative, sustainable, and global future society.
Our content
Related posts
If you enjoyed this, you also might like:

Augmented Intelligence Summit Program We are so thrilled that you have chosen to spend next weekend with us at AIS, […]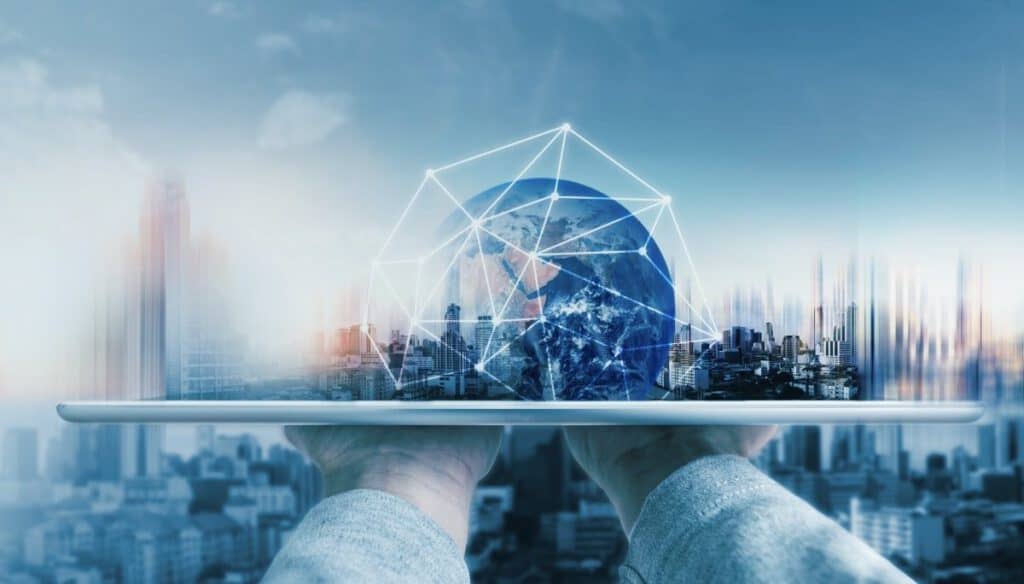 Augmented Intelligence Summit Steering the Future of AI March 28 – 31, 2019 | 1440 Multiversity | Tuition $495 Today […]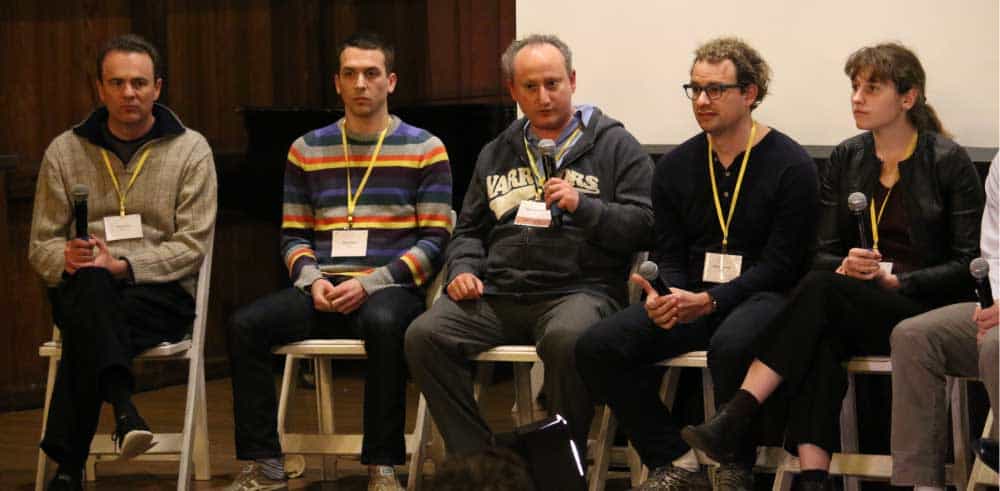 Videos from the Beneficial AI Conference