Max Tegmark: "Ask Max Anything" on Reddit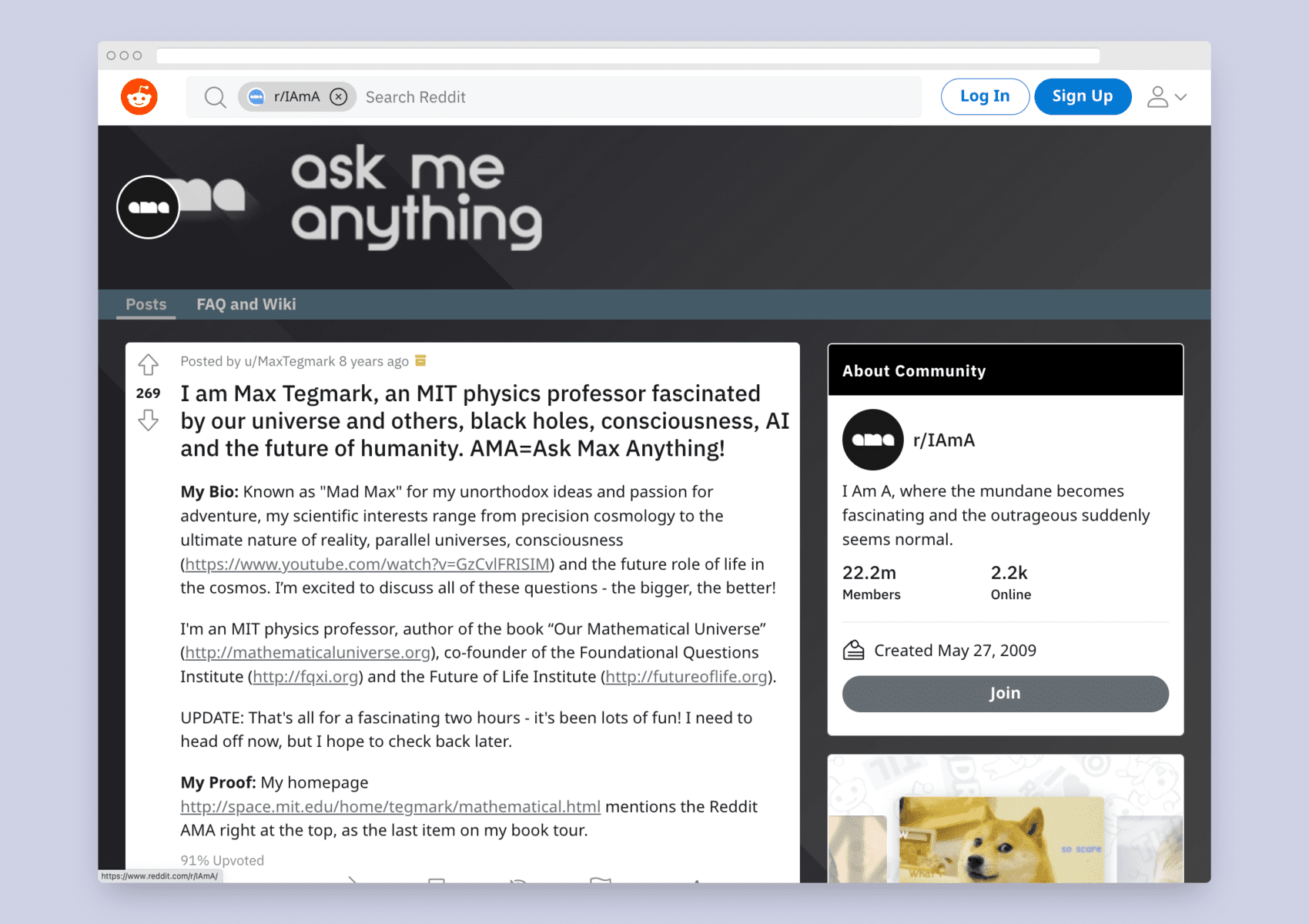 This event was held Wednesday, August 20th, 2014, in the "IAmA" subreddit on reddit.com. 
Read it here!
Max Tegmark answers the questions of reddit.com's user base! Questions are on the subject of his book "Our Mathematical Universe", physics, x-risks, AI safety, and AI research.
This content was first published at futureoflife.org on
August 20, 2014
.
About the Future of Life Institute
The Future of Life Institute (FLI) is a global non-profit with a team of 20+ full-time staff operating across the US and Europe. FLI has been working to steer the development of transformative technologies towards benefitting life and away from extreme large-scale risks since it's founding in 2014. Find out more about our mission or explore our work.
Our content
Related content
Other posts about Events
If you enjoyed this content, you also might also be interested in:
Some of our events
See some of the events we have hosted:

Augmented Intelligence Summit Steering the Future of AI March 28 – 31, 2019 | 1440 Multiversity | Tuition $495 Today […]
Multiversity, Scotts Valley, California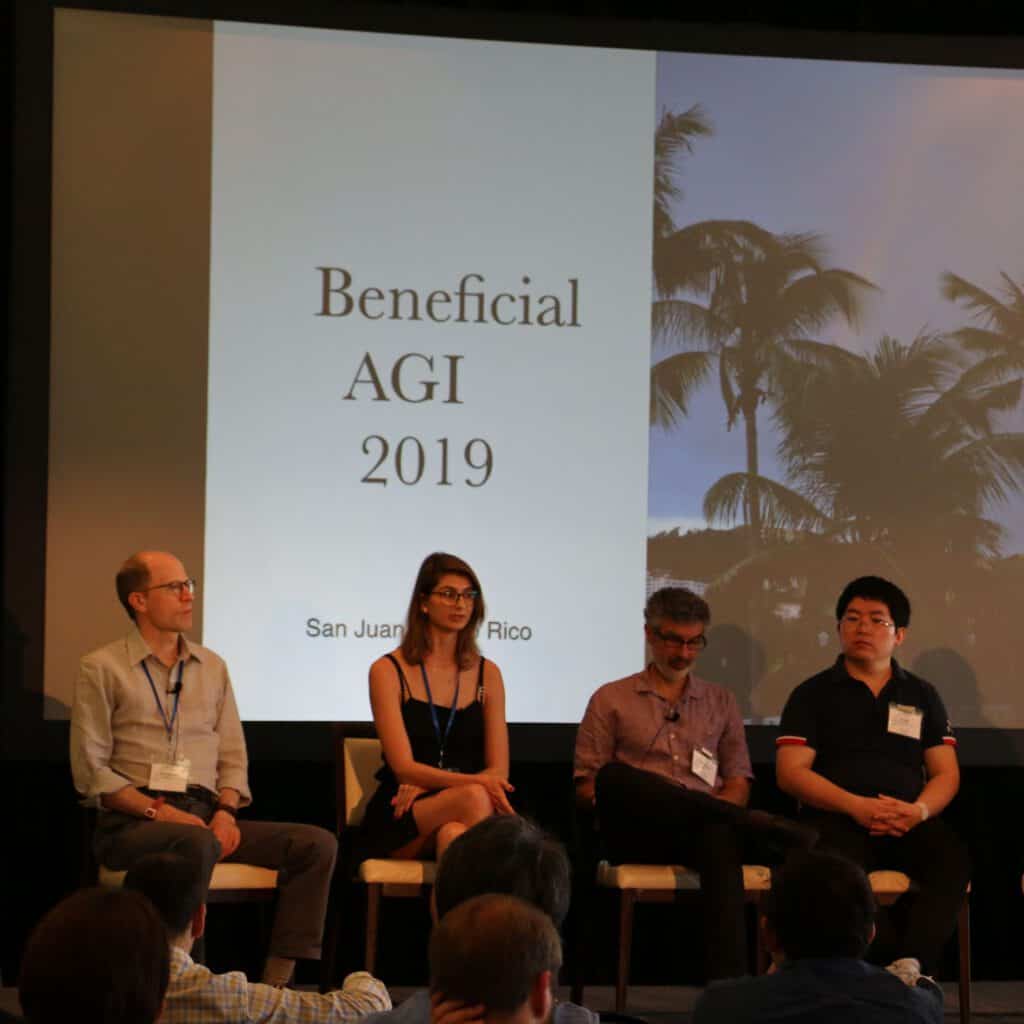 BENEFICIAL AGI 2019 After our Puerto Rico AI conference in 2015 and our Asilomar Beneficial AI conference in 2017, we […]