AI Policy – United Nations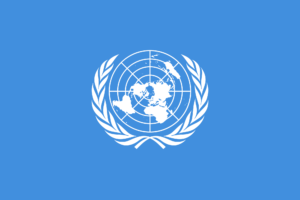 The United Nations will be opening a Centre on Artificial Intelligence and Robotics in the Netherlands to monitor developments in AI and robotics, with the support of the Government of the Netherlands and the City of The Hague. The office will help focus expertise on AI throughout the UN in a single agency, which will be organized under the UN Interregional Crime and Justice Research Institute (UNICRI). The UNICRI launched its program on AI and Robotics in 2015.
In October 2015, the 70th Session of the UN General Assembly held the event, "Rising to the Challenges of International Security and the Emergence of Artificial Intelligence." And in October 2017, the UN led a joint meeting of the UN Economic and Social Council (ECOSOC) and the Second Committee to consider the role and impact of AI on sustainable development.
The UN Development Group additionally has general guidance on data privacy, data protection and data ethics. And the UN Secretary General's Independent Expert Advisory Group on a Data Revolution for Sustainable Development has recommendations on how to mobilize big data for sustainable development.
The UN Convention on Certain Conventional Weapons has also become a forum for discussing questions related to the emergence of lethal autonomous weapons systems (LAWS). More information on the 2018 meeting of the Group of Governmental Experts on LAWS is available here.
The International Telecommunication Union (ITU) is the United Nations' specialized agency for information and communication technologies, and has become one of the key UN platforms for exploring the impact of AI. ITU has stated that it "will provide a neutral platform for government, industry and academia to build a common understanding of the capabilities of emerging AI technologies and consequent needs for technical standardization and policy guidance."
ITU organized the event, "AI for Good Global Summit" in 2017 and 2018, which was billed as "the leading United Nations platform for dialogue on AI." The Summits have focused on strategies to ensure trusted, safe and inclusive development of AI technologies and equitable access to their benefits. Teams at the Summits highlighted the ability of AI to help to achieve the Sustainable Development Goals (SDGs) through abilities such as mapping poverty and aid with natural disasters using satellite imagery, and helping achieve Universal Health Coverage.
ITU also has a Focus Group on Machine Learning for Future Networks including 5G intended to draft technical reports and specifications for machine learning for future networks.
Additional Links and Resources
ITU AI Repository, which identifies AI related projects, research initiatives, think-tanks and organizations that can accelerate progress towards the SDGs.
ITU Journal on the impact of AI on communication networks and services.
[return to AI policy home page]