AI Policy – United Arab Emirates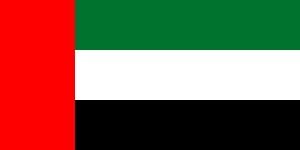 The following description of AI policy in the United Arab Emirates provides a snapshot summary of some previous and ongoing initiatives throughout the country. It is regularly updated as feasible, but it is not intended to be comprehensive. 
As of February 2020, there is also extensive information, data, and graphics about AI policy in the United Arab Emirates available at the OECD AI Policy Observatory.
In October 2017, the UAE Government announced the UAE Strategy for Artificial Intelligence. The strategy is billed as the first of its kind and is intended to achieve the UAE Centennial 2071 objectives, boost government performance, and invest in AI adoption. Concretely, the UAE's AI strategy covers development and application in nine sectors: Transport, health, space, renewable energy, water, technology, education, environment, and traffic.
The AI strategy also has five themes: the formation of the UAE AI Council; workshops, programmes, initiatives and field visits to government bodies; develop capabilities and skills of all staff operating in the field of technology and organise training courses for government officials; provide all services via AI and the full integration of AI into medical and security services; and launch leadership strategy and issue a government law on the safe use of AI.
The 10-year strategy, called the National Artificial Intelligence Strategy 2031, was cleared by the Cabinet April 2019.
UAE Vice President and Prime Minister and Ruler of Dubai, Sheikh Mohammed bin Rashid, said at its launch: "We initiated electronic services 16 years go and today we are launching a fresh stage relying on Artificial Intelligence. We are seeking to adopt all tools and methodologies related to artificial intelligence to expedite and ensure more efficiency for government services at all levels." He also said, "We want the UAE to become the world's most prepared country for artificial intelligence."
A couple days after the launch of the AI strategy, the UAE became the first nation with a government minister dedicated to AI: H.E. Omar Bin Sultan Al Olama. "The future is not going to be a black or white," said Al Olama. "As with every technology on Earth, it really depends on how we use it and how we implement it. People need to be part of the discussion. It's not one of those things that just a select group of people need to discuss and focus on… I hope that we can work with other governments and the private sector to help in our discussions and to really increase global participation in this debate. With regards to AI, one country can't do everything. It's a global effort."
In December 2017, Al Olama announced that his team will focus on developing legislations and regulations around AI and implementing AI education in high schools and universities. He added, "We will add clear laws, framework and roadmap for implementing AI to serve humanity, not control humanity."
One element of the UAE AI Strategy's focus on developing skills for government employees and young people is an AI camp for Emirati students. In its first month, more than 600 people were reported to have been involved with the camp, and thousands more are expected to benefit from its programs on topics such as big data management and AI in transportation.
In March 2019, the UAE Ministry of Artificial Intelligence launched a new program called Think AI which supports round table discussions between government and the private sector with the goal of developing legislation, policies and initiatives for the "responsible and efficient" adoption of AI in the private sector.
In March 2020, the government is supporting an event titled AI Everything hosted by the Dubai World Trade Center and the National Program for Artificial Intelligence, which will highlight the UAE 2031 AI Strategy The event has been billed as "one of the largest AI applications conferences in the world."
Additional Links and Resources
[return to AI policy home page]