AI Policy – Spain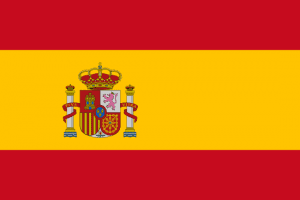 The following description of AI policy in Spain provides a snapshot summary of some previous and ongoing initiatives throughout the country. It is regularly updated as feasible, but it is not intended to be comprehensive. 
As of February 2020, there is also extensive information, data, and graphics about Spanish AI policy available at the OECD AI Policy Observatory.
In March 2019, the Spanish Government's Ministry of Science, Innovation and Universities released an RDI Strategy in Artificial Intelligence. The report was authored by the General Secretariat of Scientific Policy Coordination within the Ministry as well as by the the Artificial Intelligence Task Force.
Spain's Prime Minister Pedro Sánchez held a Spanish Strategy for RDI in Artificial Intelligence workshop, at which he clarified that this report is the first step toward a National Strategy on Artificial Intelligence, which 11 ministerial departments will continue to work on and which will be ready later in 2019.
The RDI Strategy describes six priorities and seven recommendations to guide the further development of a national strategy.
The priorities include the following:
I. To achieve an organizational structure that allows the development of an IA RDI system and to measure its impact.
II. To establish strategic areas in which it is necessary to focus the efforts of RDI activities.
III. To facilitate the transfer of knowledge and its return to society.
IV. To plan training and professionalization actions in the field of AI.
V. To develop a digital data ecosystem and enhance the available infrastructures.
VI. To analyze the IA ethics from the perspective of RDI.
The recommendations include the following:
I. To launch a National AI Strategy that allows the development and implementation of specific measures aimed at national strategic sectors. The assessment and monitoring of these measures may be carried out through a Spanish AI Observatory.
II. To take advantage of AI to achieve the objectives set out in the Agenda 2030.
III. To design and implement specific actions promoting the transfer of knowledge to the socioeconomic environment.
IV. To launch or adapt vocation promotion programs, not limited to R&D, as well as the attraction, retention and recovery of talent aimed at AI.
V. To use AI to ensure an optimal use of open data. To create a National Data Institute to plan and define governance over data from different levels of government.
VI. To detect the needs of adjustment and improvement of competences in the different levels of our educational system.
VII. To ensure that all the activities and initiatives derived from the strategic frameworks focused on the development of AI, as well as their results, comply with the ethical, legal and social commitments of our country and our European environment.
Additional Links and Resources
[return to AI policy home page]