AI Policy – Singapore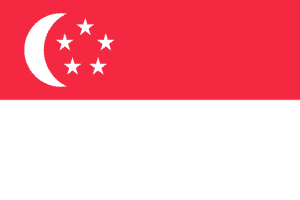 Singapore has identified AI as key to its economic growth and is investing in a pervasive AI ecosystem. In June 2018, Singapore's Minister for Communications and Information, Mr S. Iswaran, named AI as one of the key ways in which Singapore plans to grow its digital economy. AI is also referenced as part of Singapore's 2017 innovation strategy, as outlined by Singapore's Committee of the Future Economy.
AI Singapore is the national program established in May 2017 to harness AI throughout the country. The program was set up by the government to invest up to S$150m in AI over the next 5 years. The objectives of AI singapore are to use AI to address major challenges that affect society and industry, to invest in deep capabilities to catch the next wave of scientific innovation, and to broaden adoption and use of AI and machine learning within industry. It focuses on three key industry sectors: finance, city management solutions, and healthcare. Two more recent programs launched by AI Singapore include AI for Everyone (AI4E) and AI for Industry (AI4I). These programs will help showcase the utility of AI advances to a wider range of Singaporeans and to industry professionals.
At the same time, the Monetary Authority of Singapore (MAS) has opened up a consultation on the potential ethical pitfalls of the use of AI in the financial industry. This project aims to result in regulatory guidelines for the ethical, accountable, and transparent use of AI and data analytics.
In June 2018, it was announced that Singapore would establish an AI ethics advisory council headed by former Attorney-General V.K. Rajah and led by the Infocomm Media Development Authority (IMDA) to advise its government on the development and use of AI and also work with the ethics boards of businesses. Minister Iswaran described it like this: "The advisory council will assist the Government to develop ethics standards and reference governance frameworks, issue advisory guidelines, practical guidance and codes of practice for voluntary adoption by businesses." A five-year research program at Singapore Management University on the governance of AI will assist the council. This program will be supported by the IMDA and will "advance discourse in ethical, legal, policy and governance issues arising from AI and data use," according to Minister Iswaran. 11 members have now been selected for the Council, including leaders from Google, Microsoft, and Alibaba.
It is further expected that Singapore's Personal Data Protection Commission will establish principles to ensure that decisions made with help from AI can be explained, transparent and fair.