AI Policy – Saudi Arabia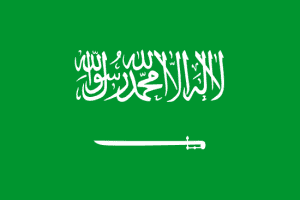 The following description of AI policy in Saudi Arabia provides a snapshot summary of some previous and ongoing initiatives throughout the country. It is regularly updated as feasible, but it is not intended to be comprehensive. 
As of February 2020, there is also extensive information, data, and graphics about Saudi Arabian AI policy available at the OECD AI Policy Observatory.
Saudi Arabia established a government agency called the Saudi Data and Artificial Intelligence Authority (SDAIA) on August 30, 2019. SDAIA has three key responsibilities, which include: developing national data and AI strategies; overseeing the execution of national data and AI strategies; and raising awareness of data and AI and communicating achievements locally and globally. SDAIA is linked to three other government bodies, which include:
The National Data Management Office (NDMO): the main data and AI regulator responsible for data and AI regulations, standards, and compliance
The National Information Center (NIC): the

main operator of national data infrastructure and the key provider of government analytics and AI-powered insights

The National Center for Artificial Intelligence (NCAI): the driver of advancement in AI innovations, providing AI strategic advice to the government, and promoting AI education and awareness
Saudi Arabia has held several global AI hackathons, including one based on sports and one based on art.
Saudi Arabia was also the first country to grant citizenship to a robot, on October 26, 2017. The robot is called Sophia, and is a humanoid produced by Hanson Robotics. It was granted citizenship prior to speaking at the Future Investment Initiative in the kingdom's capital city of Riyadh.
[return to AI policy home page]