AI Policy – Norway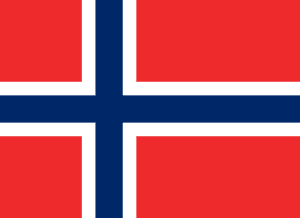 The following description of AI policy in Norway provides a snapshot summary of some previous and ongoing initiatives throughout the country. It is regularly updated as feasible, but it is not intended to be comprehensive. 
As of February 2020, there is also extensive information, data, and graphics about AI policy in Norway available at the OECD AI Policy Observatory.
The Norwegian Ministry of Local Government and Modernisation published the National Strategy for Artificial Intelligence on January 14th, 2020.
Throughout 2019 the Minister of Digitalisation travelled around Norway to get suggestions from different communities to inform the national strategy. Additionally, there were close to 50 written statements from a variety of businesses and government agencies that provided comments about what the strategy should contain.
The National AI Strategy in Norway has a focus on both the public and private sector. Sharing of data is a theme that runs throughout the report and examples are provided of large scale cooperation already present in the oil industry. However, the report opens with the urgent call to address the climate crisis and the need to shift towards more sustainability. The minister of digitalisation (who released the report) has recently also taken the role as a minister of sustainability in Norway.
The government stresses the rights of citizens in the report, and the Norwegian Data Protection Authority (DPA) is highlighted as an important entity. However it also stresses that beneficial use of data for society is the right of the citizens and the state must strive to make citizens' lives better. As such data sharing can be imposed if necessary if it is for the benefit of Norwegian citizens for reasons of 'public interest'.
The Norwegian government wants Norway to become an attractive destination for data centres. For example, there is expressed support for EuroHPC – The European High-Performance Computing Joint Undertaking. The report also includes a section on ethics and focuses on adopting the EU Ethics guidelines for trustworthy AI and the AI principles from the OECD.
The work on Norway's AI national strategy was founded upon the agreement from April 2018, when 25 European countries, including Norway, signed a Declaration of cooperation on Artificial Intelligence (AI).
Several other efforts preceded the publication of the national strategy. For example, by June 22, 2018, The Norwegian Data Protection Authority (DPA) published a report on Artificial intelligence and privacy. Another report was published August 31, 2018 called Digital21 — which focused on national collaboration and encouraged engagement from industry, academia and government. And on November 26th, 2018 the Norwegian Board of Technology published a report called, Artificial Intelligence: Opportunities, Challenges and a Plan for Norway.