AI Policy – New Zealand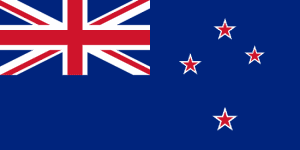 The following description of AI policy in New Zealand provides a snapshot summary of some previous and ongoing initiatives throughout the country. It is regularly updated as feasible, but it is not intended to be comprehensive. 
As of February 2020, there is also extensive information, data, and graphics about AI policy in New Zealand available at the OECD AI Policy Observatory.
The AI Forum of New Zealand was launched in 2017 to connect citizens, business, academia, and the government to advance the AI ecosystem throughout New Zealand. Their report, "Artificial Intelligence: Shaping a Future New Zealand" was published in March 2018. This report is not a national AI strategy, but it explores the New Zealand AI landscape and the potential impacts of AI on the economy and society.
[return to AI policy home page]