AI Policy – Mexico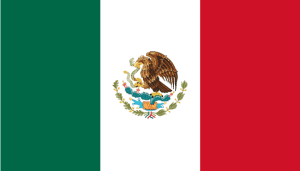 The following description of AI policy in Mexico provides a snapshot summary of some previous and ongoing initiatives throughout the country. It is regularly updated as feasible, but it is not intended to be comprehensive. 
As of February 2020, there is also extensive information, data, and graphics about Mexican AI policy available at the OECD AI Policy Observatory.
A white paper titled "Towards an AI Strategy in Mexico: Harnessing the AI Revolution" was published in June 2018. The project was a collaboration between Oxford Insights and C Minds and was commissioned by the British Embassy in Mexico. The Mexican government and the National Digital Strategy Office supported the process. There is a Google doc available of the strategy here where you can engage and comment on the text of the report. To create the report, the authors worked with Mexican stakeholders to map AI development and identify gaps and opportunities. The report shares the insights of 68 interviews conducted over eight weeks, and argues for increased investment in AI as well as a formalized National Strategy for AI. The report highlights the potential social applications of AI to improve services for the lowest-earning 80% of Mexicans, but it also predicts that 19% of all jobs in Mexico will be affected by automation over the next two years and that governments will need to respond to possible social disruption. The report provides 21 recommendations across governance, research, education, data, and ethics. It also calls for the Mexican government to create a permanent office to implement and coordinate Mexico's digital and AI policies as well as a national Mexican Centre for Artificial Intelligence to conduct research and development.
Mexico also has ​what is called the IA2030 Coalition, which is a group of people helping to enhance understanding of AI and realize a Mexican AI strategy. The coalition is working with governments to develop and deploy AI policies nationally and locally.
[return to AI policy home page]