AI Policy – Japan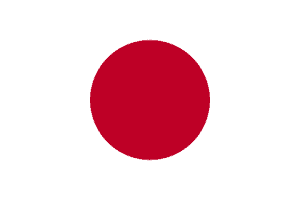 Japanese Prime Minister Shinzō Abe called for the Japanese government to establish an "Artificial Intelligence Technology Strategy Council" in 2016. This Council formulated the "Artificial Intelligence Technology Strategy" in March 2017, which focuses on promoting AI development and developing phases and priorities for industrialization including productivity, healthcare, and mobility.
In June 2018, the Japanese government announced that artificial intelligence would also become an official part of its "integrated innovation strategy." The government hopes to "dramatically increase" young researchers in the AI field, in part by providing funds to priority fields. Another element of the strategy is to unify data formats and standards throughout various industries to enhance the ability to utilize big data techniques in Japan.
In November 2017, an artificial intelligence "boy" was granted residency in Tokyo, Japan. The AI system is a chatbot programmed to act like a seven year old boy named Mirai, which means "future" in Japanese. The decision to make Mirai an official resident is part of a project aimed at making local government more familiar and accessible to locals. The chatbot is available to listen to the opinions of Shibuya residents. "His hobbies are taking pictures and observing people," Shibuya Ward said in a statement.
On July 28, 2017, Japan published Draft AI R&D GUIDELINES for International Discussions in preparation for the Conference toward AI Network Society. Japan had previously hosted the G7 Information and Communication Ministers Meeting in April 2016 at which the G7 countries agreed they would continue to lead discussions about AI R&D along with the cooperation of international organizations such as OECD. The draft document is not intended to be regulation, but a set of non-binding AI R&D principles and guidelines regarding promoting the benefits and reducing the risks of AI. The document includes the following:
Basic Philosophies:
Human-centered society
Share guidelines as non-binding soft law with stakeholders internationally
Ensure balance of benefits and risks
Avoid hindering technologies or imposing excessive burdens on developers
Review the Guidelines constantly and renew them as necessary
9 Principles:
Principle of collaboration
Principle of transparency
Principle of controllability
Principle of safety
Principle of security
Principle of privacy
Principle of ethics (respect human dignity and individual autonomy)
Principle of user assistance
Principle of accountability