AI Policy – India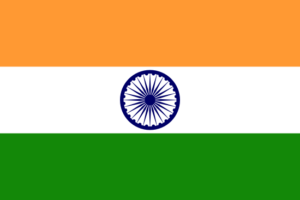 The following description of AI policy in India provides a snapshot summary of some previous and ongoing initiatives throughout the country. It is regularly updated as feasible, but it is not intended to be comprehensive. 
As of February 2020, there is also extensive information, data, and graphics about Indian AI policy available at the OECD AI Policy Observatory.
In June 2018, the Indian government defined a national policy on AI in a working paper titled, "National Strategy for Artificial Intelligence #AIforAll." The NITI Aayog paper identifies five focus areas where AI development could enable both growth and greater inclusion: healthcare, agriculture, education, urban-/smart-city infrastructure, and transportation and mobility. The paper also discusses five barriers to be addressed: lack of research expertise, absence of enabling data ecosystems, high resource cost and low awareness for adoption, lack of regulations around privacy and security, and absence of a collaborative approach to adoption and applications.
The paper proposes a two-tiered framework for promoting AI research organizationally. This includes the creation of Centres of Research Excellence in AI (COREs), which will be academic research hubs, and International Centres for Transformational Artificial Intelligence, which will be industry-led. According to the report, "#AIforAll will focus on harnessing collaborations and partnerships, and aspires to ensure prosperity for all. Thus, #AIforAll means technology leadership in AI for achieving the greater good."
The paper includes several recommendations, but is purposefully positioned as an "essential pre-read" intended merely to begin the conversation for what will be an evolving National Strategy for Artificial Intelligence.
Additional Links and Resources
[return to AI policy home page]