AI Policy – Estonia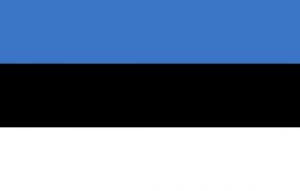 In May 2019, the Estonian government CIO and a group of AI experts released a report about accelerating AI in private and public sectors throughout the country. The report is called the "Kratt report," referring to an analogy between AI and a mystical Estonian creature by the same name known for being devoted to its master, but easily led astray without sufficient attention. Although Estonia was previously considering an AI liability law, the report concluded that there is no need at this time; instead, the report suggests that some changes are made to existing laws.
The Estonian government previously suggested that a single, simple legal framework would help attract investors by providing a comprehensive guideline to enable the broad use of AI systems. It was proposed that the effort could be assisted by the use of a closed blockchain system intended to promote data integrity and security. Estonia launched a public debate and consultation in September 2017 to inform the bill and the discussion of the issues at stake. The government had also established an AI Task Force to define legal, business, and communications strategies.
Estonia has long been at the forefront of instituting digital technologies into government and throughout its society (referred to as "e-governance"). The country is now investing in AI, and developing frameworks around its use. Initially, the Estonian government was pursuing the best way to integrate autonomous vehicles onto the roads, but determined it was better to develop broader plans for AI that are not sector-specific given that questions around issues such as cybersecurity, enforcement, and ethics cut across sectors. By developing an holistic approach, Estonia hopes to encourage quicker dissemination of these technological developments.
Additional Links and Resources