AI Policy – Denmark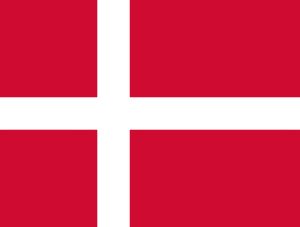 The following description of AI policy in Denmark provides a snapshot summary of some previous and ongoing initiatives throughout the country. It is regularly updated as feasible, but it is not intended to be comprehensive. 
As of February 2020, there is also extensive information, data, and graphics about AI policy in Denmark available at the OECD AI Policy Observatory.
In January 2018, the Danish Government launched the "Strategy for Denmark's Digital Growth," which includes a focus on AI among other digital technological advances. The strategy aims to improve digital development in Denmark and create growth and wealth for all Danish people. The strategy consists of seven main initiatives: Digital Hub Denmark; SME:Digital; The Technology Pact; Strengthened Computational Thinking in Elementary School; Data as a Driver of Growth; Agile Regulation for New Business Models; and Strengthened Cyber Security in Companies. The strategy allocates 1 billion DKK for initiatives running to 2025 and is based on recommendations from a Digital Growth Panel and the Danish Government's Disruption Committee.
In October 2017, Denmark published, "Towards a Digital Growth Strategy – MADE," which identified AI as a major growth area, with a Danish center for artificial intelligence (DCKAI) listed as one of the targeted strategies.
Denmark also has a Digital Strategy for 2016-2020, "A STRONGER AND MORE SECURE DIGITAL DENMARK" (download pdf here) which was published in May 2016 and briefly mentions AI. The strategy set 3 goals: to make digital solutions easy to use and high quality, to enable conditions for growth, and to prioritize security and confidence at all times.
Denmark's Ministry of Foreign Affairs appointed a diplomat, Casper Klynge, to become the world's first "tech ambassador" in July 2017. The ambassador is based in Silicon Valley, but has a global mandate. Denmark hopes Klynge will promote better relationships with key technology firms.
Additional Links and Resources
[return to AI policy home page]