AI Policy – Canada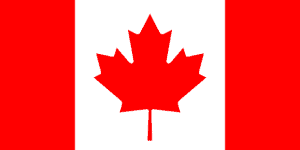 The following description of AI policy in Canada provides a snapshot summary of some previous and ongoing initiatives throughout the country. It is regularly updated as feasible, but it is not intended to be comprehensive. 
As of February 2020, there is also extensive information, data, and graphics about Canadian AI policy available at the OECD AI Policy Observatory.
The Canadian government launched the Pan-Canadian Artificial Intelligence (AI) Strategy in its 2017 Budget with the allocation of $125 million. Dr. Elissa Strome was appointed to head the effort, which is being led by a group of research and AI institutes: Canadian Institute for Advanced Research (CIFAR), the Alberta Machine Intelligence Institute, the Vector Institute, and the Montreal Institute for Learning Algorithms (MILA).
The AI Strategy has four major goals:
Increase the number of outstanding artificial intelligence researchers and skilled graduates in Canada;
Establish interconnected nodes of scientific excellence in Canada's three major centres for artificial intelligence in Edmonton, Montreal and Toronto-Waterloo;
Develop global thought leadership on the economic, ethical, policy and legal implications of advances in artificial intelligence;
Support a national research community on artificial intelligence.
The Strategy is expected to help Canada enhance its international profile in research and training, increase productivity and collaboration among AI researchers, and produce socio-economic benefits for all of Canada. Existing programs of the Strategy include the funding of three AI centers throughout the country, supporting the training of graduate students, and enabling working groups to examine the implications of AI to help inform the public and policymakers.
Separately, Canadian Prime Minister Justin Trudeau and French President Emmanuel Macron announced the creation of an international study group for AI on June 7, 2018, ahead of the G7 Summit in Quebec. The independent expert group will bring together policymakers, scientists, and representatives from industry and civil society. It will identify challenges and opportunities presented by AI, and determine best practices to ensure that AI fulfills its potential of creating economic and societal benefits. Trudeau and Macron will create a working group to make recommendations about how to form the panel and will invite other nations to join.
Additional Links and Resources
[return to AI policy home page]