AI Policy – Brazil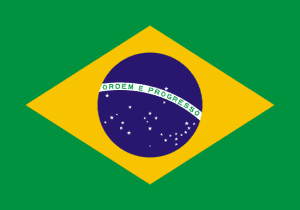 The following description of AI policy in Brazil provides a snapshot summary of some previous and ongoing initiatives throughout the country. It is regularly updated as feasible, but it is not intended to be comprehensive. 
As of February 2020, there is also extensive information, data, and graphics about Brazilian AI policy available at the OECD AI Policy Observatory.
Brazil's Ministry of Science, Technology, Innovations and Communications published a Brazilian Strategy for Digital Transformation in March 2018, which harmonizes and coordinates different governmental initiatives on digital issues to advance the Sustainable Development Goals in Brazil. The strategy includes a provision "to evaluate potential economic and social impact of… artificial intelligence and big data, and to propose policies that mitigate their negative effects and maximize positive results".
In November 2019, Brazil's Minister of Science, Technology, Innovations, and Communications Marcos Pontes announced the creation of eight AI laboratories throughout the country. The goal of the labs is to build and expand upon existing AI development initiatives across the country. Each lab will pursue a slightly different focus – from the internet of things to cybersecurity, and AI in public administration, while maintaining communication and operating as a network. In June 2019, Brazil's government launched a national plan for the internet of things, including the creation of an IoT chamber to see its implementation. Four of the eight AI labs will help support the goals of the IoT plan. Pontes also announced plans for a national AI policy to further direct Brazilian AI development.
Brazil has already supported the OECD AI Recommendation, which includes a set of five principles and five recommendations to governments.
[return to AI policy home page]