AI Policy – Australia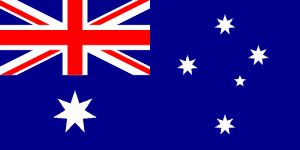 The federal government has earmarked $29.9 million over four years to enhance Australia's efforts in artificial intelligence and machine learning in the country's 2018-19 budget. Part of what the government will fund includes the development of a national AI Ethics Framework, technology roadmap, and set of standards.
AI and automation are already considered under the national Innovation Strategy and are also featured in several more recent initiatives. For example, the Victorian All-Party Parliamentary Group on Artificial Intelligence (VAPPGAI) was launched in Australia at the Parliament House on March 7, 2018. The launch was led by the Minister for Innovation Philip Dalidakis and Shadow Minister David Southwick. The AI parliamentary group will discuss the critical and transformative nature of AI from all sides of the political spectrum.
The Australian Government unveiled a new Digital Economy Strategy on September 19, 2017, with the goal of launching the strategy in 2018. The strategy lays out a roadmap for the government, the private sector and the community to work together to discover new sources of growth, develop world-leading digital business, support lifelong learning, and address the 'digital divide' in skills and confidence. Artificial intelligence is one of the emerging technologies mentioned.
Separately, Australia's Chief Scientist Dr. Alan Finkel has proposed an AI certification called The Turing Test to operate as a "trust stamp" for companies that meet relevant ethical standards and independent auditing requirements for AI development.