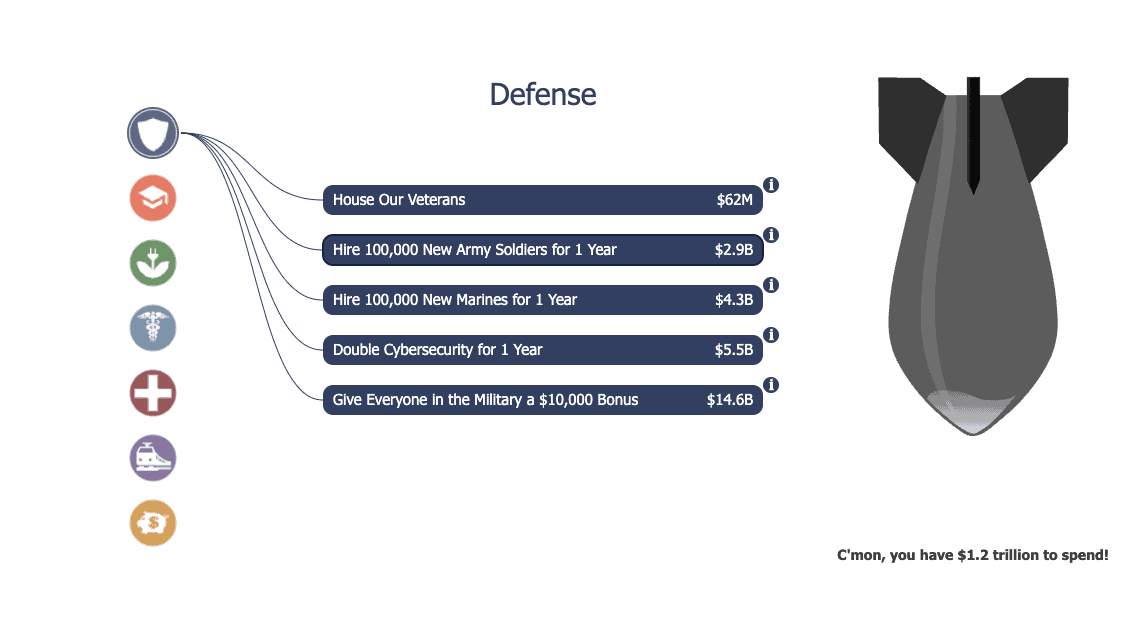 Would you spend $1.2 trillion tax dollars on nuclear weapons?
How much are nuclear weapons really worth? Is upgrading the US nuclear arsenal worth $1.2 trillion – in the hopes of never using it – when that money could be used to improve lives, create jobs, decrease taxes, or pay off debts? How far can $1.2 trillion go if it's not all spent on nukes?
The application below helps answer those questions. Click on the icons on the left to 'shop' for items to add to your cart. See something you want to add? Just click on the title, and it will automatically be placed in your cart. To view your items or make changes, click on the shopping cart. From there, you can increase or decrease the amount of money allotted to each. If you want to maintain deterrence, but don't support the whole upgrade, then just don't spend all of the money – whatever is left over can be what you think nuclear upgrades are worth. When you're done, click on the shopping cart, and share on social media to let your voice be heard!
Our content
Related posts
If you enjoyed this, you also might like: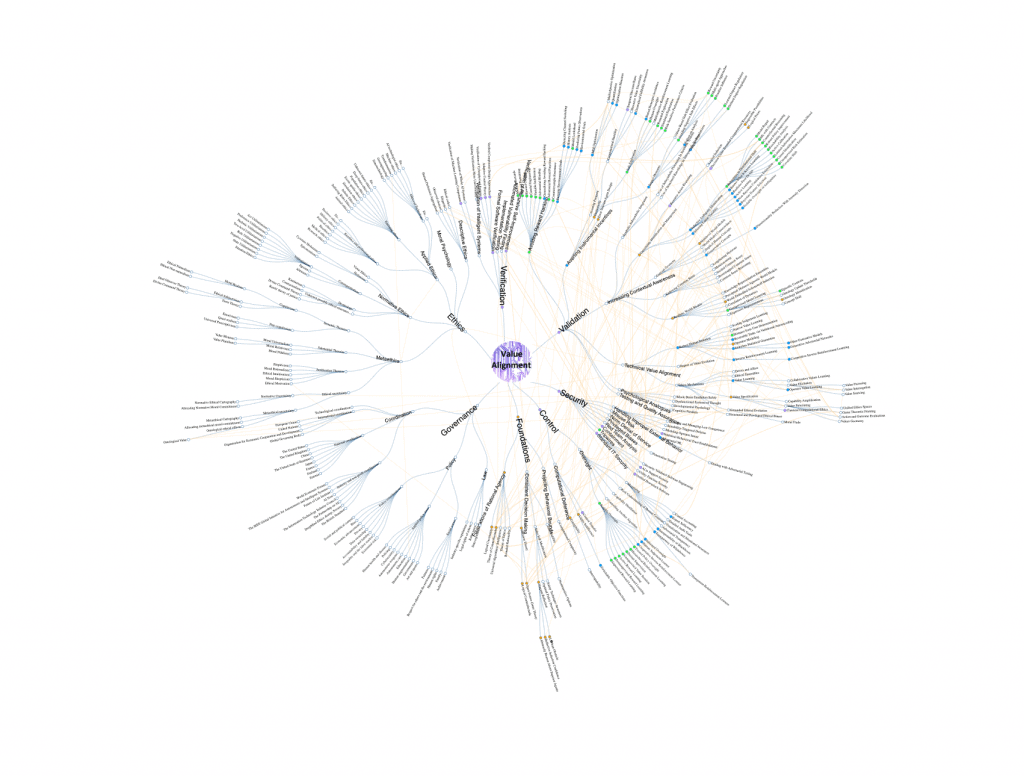 This landscape synthesizes a variety of AI safety research agendas along with other papers in AI, machine learning, ethics, governance, […]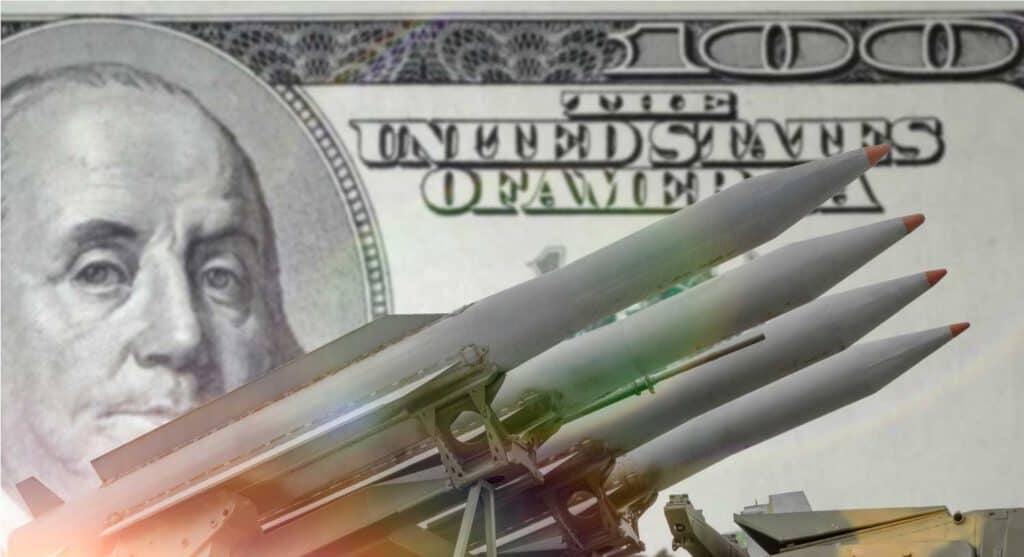 Only 30 companies worldwide are involved in the creation of nuclear weapons, cluster munitions and/or landmines. Yet a significant number […]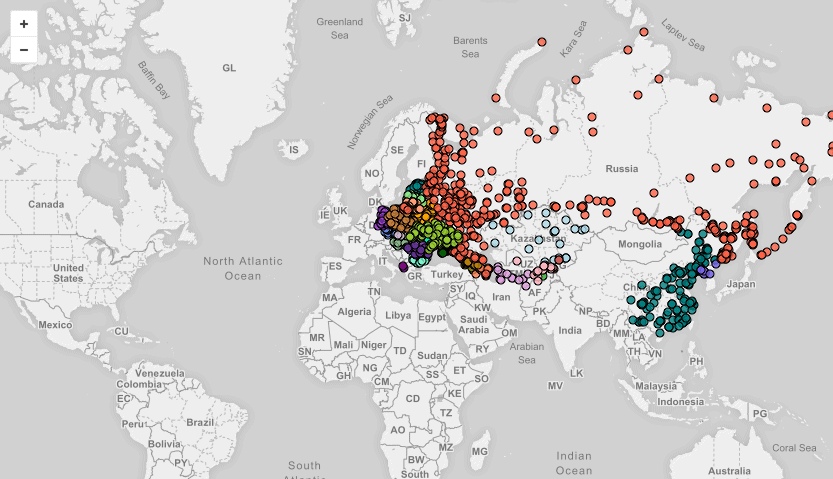 The National Security Archives recently published a declassified list of U.S. nuclear targets from 1956, which spanned 1,100 locations across Eastern Europe, Russia, China, and North Korea. The map below shows all 1,100 nuclear targets from that list, and we've partnered with NukeMap to demonstrate how catastrophic a nuclear exchange between the United States and Russia could be.