In the past, we have had the support of a team of dedicated volunteers. You can learn about our former volunteers below: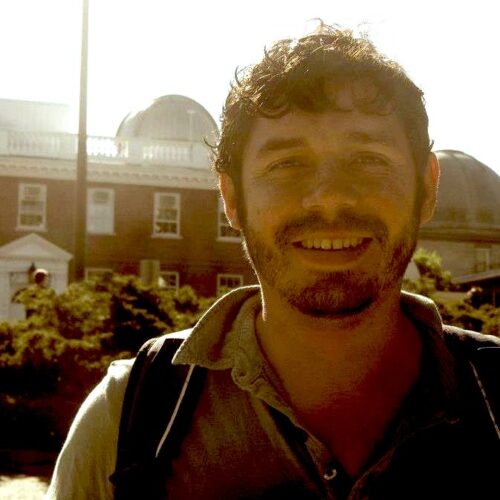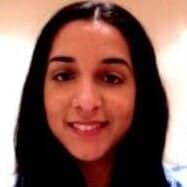 Kazue Evans
Kazue holds a MA in Human Security and International Organizations and has interest in altruism. Kazue is currently a Japanese-English bilingual analyst in the energy tech industry. She assists with AI safety and nuclear translation and outreach efforts for Japan AI community.
Ales Flidr
Ales is a student at Harvard College, Class of 2017. His chief academic interests are philosophy, politics and economics. He is currently the co-president of Harvard Effective Altruism and plans to research existential risk as a potentially effective philanthropic cause.
Jesse Galef
Jesse is a communications professional who works to promote critical thinking and improve the perception of atheists in America. He served as the Secular Student Alliance's Communications Director for four years, acting as a national spokesman in outlets across including The New York Times, Washington Post, USAToday, Fox News, and CNN. He previously worked for the Secular Coalition for America lobbying organization, American Humanist Association, and served as Publicity Director for the Reason Rally in 2012.
Melody Guan
Melody is an AB-AM student at Harvard University studying chemistry, physics, and statistics. She is chair of Harvard Effective Altruism and an impact journalist for The Huffington Post. She won medals at three different International Science Olympiads and was invited to Canada's International Math Olympiad training camp. She is interested in the ethics and societal impacts of technology and AI, and passionate about fighting social inequality, human exploitation and trafficking, and doing the maximal possible good in her lifetime.
Peter Haas
Peter Haas is the COO of XactSense, a UAV manufacturer in Warwick RI working on robotic LIDAR mapping and autonomous navigation. Prior to XactSense, Peter founded AIDG – a small and medium hardware enterprise accelerator in emerging markets. Peter received both TED and Echoing Green fellowships. He is concerned about the impacts of automation and AI on the lives of the 2.7 billion people that make less than $2 a day. He has been a speaker on poverty issues at TED Global, The World Bank, Harvard University and other venues. He holds a B.A. in Philosophy and Psychology from Yale University.
Max Kesin
Max Kesin is a Machine Learning Engineer at Palantir and a co-organizer of the NYC Machine Learning Meetup. He has been interested in AI since 2006 (successfully pivoting his career as a Software Developer in this direction). In 2009 he became aware of concerns with poorly designed AI and became a supporter of the Machine Intelligence Research Institute.
Janos Kramar
Janos holds a Masters in Statistics from Harvard University. He was a Visiting Fellow at the Machine Intelligence Research Institute in 2010, and is currently organizing Boston MIRIx workshops. He was the winner of gold medals in the Canadian Mathematics Olympiad in 2003 and the Canadian Computing Competition in 2004 and a bronze medal in the International Mathematical Olympiad in 2004, and was in the top 30 in the 2007 and 2008 Putnam Mathematics Competitions.
Rafael Martinez-Galarza
Rafael Martinez-Galarza is a postdoctoral fellow at the Harvard-Smithsonian Center for Astrophysics. His research focuses on infrared studies of galactic and extra-galactic star-forming regions. He has worked in the calibration team for NASA's James Webb Space Telescope and currently enjoys teaching stochastic optimization methods.
Daniel R. Miller
Daniel R. Miller is a Ph.D. student at the MIT Kavli Institute for Astrophysics and Space Research. Using large telescopes in the Chilean Andes to observe light emitted from our Universe 12 billion years ago along with state-of-the-art high performance computer simulations, he works at the intersection of observational and theoretical astrophysics on subjects including cosmology, cosmic structure, and reionization. He also spent several years doing research in plasma physics and controlled nuclear fusion on the MIT Alcator C-Mod experimental tokamak reactor.
Chase Moores
Chase is an autodidact and a student for life, with a passion and curiosity for learning and a desire to have a positive impact on the world. Currently a software engineer, he will be transitioning to composing classical and flamenco music pieces, and researching existential risks and the impacts and consequences of advancing technology on the United States and the world's economy and society.
Jacob Trefethen
Jacob is a Henry Fellow at Harvard University, affiliated with the Department of Economics. Before that, he studied Philosophy at the University of Cambridge, graduating in 2014. There, he founded 80,000 Hours: Cambridge, an organization that researches high impact ethical careers and coaches altruistically-minded people on what careers they should choose. Jacob's research interests lie in the intersection of ethics and economics.
Zara Yaqoob
Zara is a philosophy student, interested in AGI safety as well as computational neuroscience and defining intelligence. She is currently in the process of writing her dissertation on these topics. Aside from AI, climate change and global warming are another interest and she is working on another project investigating why current economic models are incompatible with sustainable development. Hobbies include reading, sports, coding and travelling.