Stanislav Petrov, the Man Who Saved the World, Has Died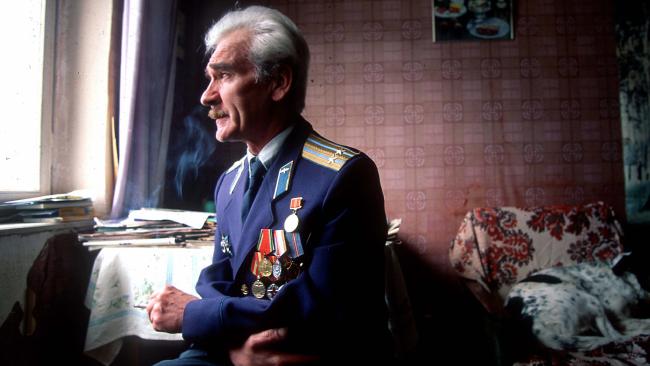 September 23, 1983: Soviet Union Detects Incoming Missiles
A Soviet early warning satellite showed that the United States had launched five land-based missiles at the Soviet Union. The alert came at a time of high tension between the two countries, due in part to the U.S. military buildup in the early 1980s and President Ronald Reagan's anti-Soviet rhetoric. In addition, earlier in the month the Soviet Union shot down a Korean Airlines passenger plane that strayed into its airspace, killing almost 300 people. Stanislav Petrov, the Soviet officer on duty, had only minutes to decide whether or not the satellite data were a false alarm. Since the satellite was found to be operating properly, following procedures would have led him to report an incoming attack. Going partly on gut instinct and believing the United States was unlikely to fire only five missiles, he told his commanders that it was a false alarm before he knew that to be true. Later investigations revealed that reflection of the sun on the tops of clouds had fooled the satellite into thinking it was detecting missile launches (Accidental Nuclear War: a Timeline of Close Calls).
Petrov is widely credited for having saved millions if not billions of people with his decision to ignore satellite reports, preventing accidental escalation into what could have become a full-scale nuclear war. This event was turned into the movie "The Man Who Saved the World," and Petrov was honored at the United Nations and given the World Citizen Award.
All of us at FLI were saddened to learn that Stanislav Petrov passed away this past May. News of his death was announced this weekend. Petrov was to be honored during the release of a new documentary, also called The Man Who Saved the World, in February of 2018. Stephen Mao, who is an executive producer of this documentary, told FLI that though they had originally planned to honor Petrov in person at February's Russian theatrical premier, "this will now be an event where we will eulogize and remember Stanislav for his contribution to the world."
Jakob Staberg, the movie's producer, said:
"Stanislav saved the world but lost everything and was left alone. Taking part in our film, The Man Who Saved the World, his name and story came out to the whole world. Hopefully the actions of Stanislav will inspire other people to take a stand for good and not to forget that the nuclear threat is still very real. I will remember Stanislav's own humble words about his actions: 'I just was at the right place at the right time'. Yes, you were Stanislav. And even though you probably would argue that I am wrong, I am happy it was YOU who was there in that moment. Not many people would have the courage to do what you did. Thank you."
You can read more about Petrov's life and heroic actions in the New York Times obituary.