U.S. Conference of Mayors Supports Cambridge Nuclear Divestment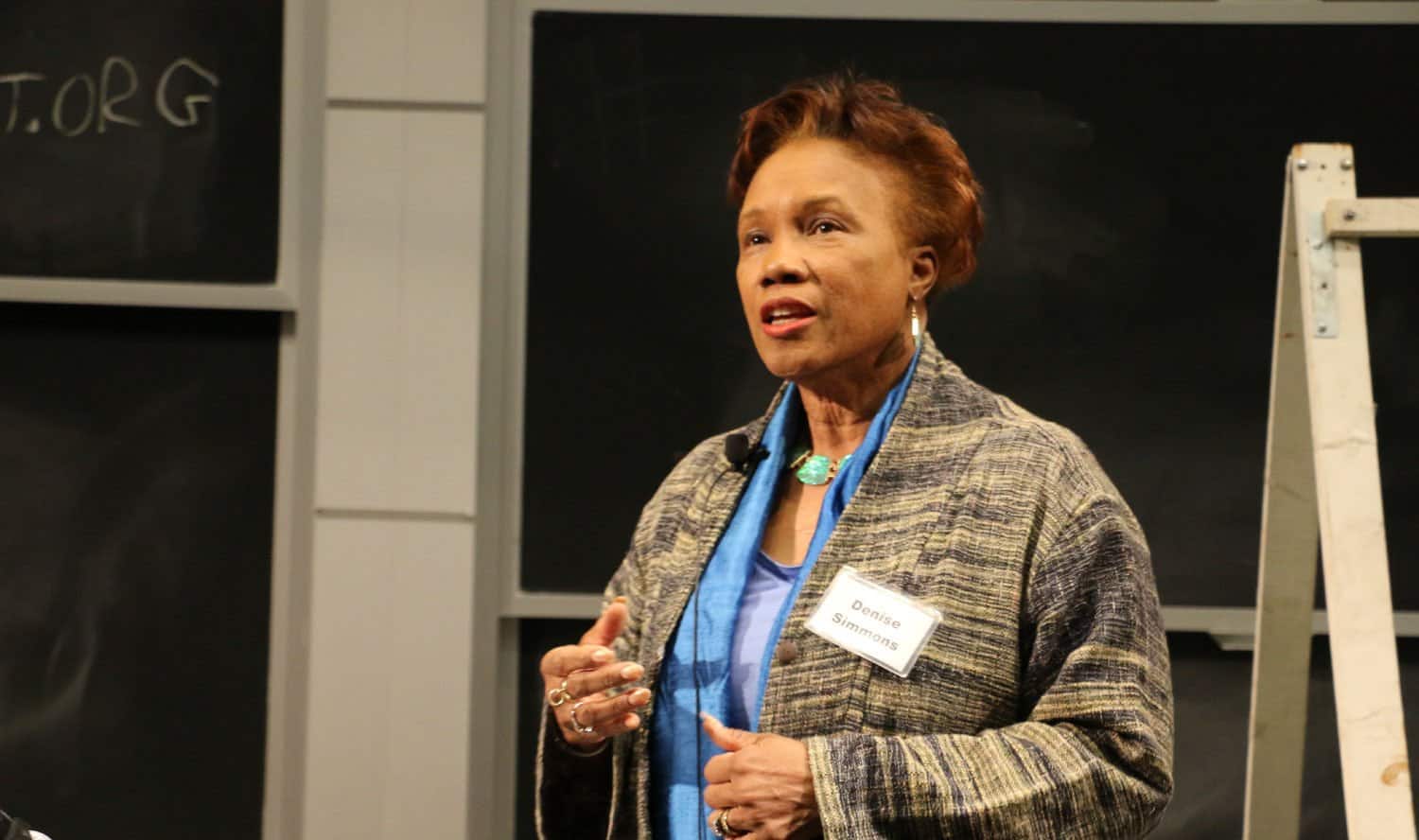 The U.S. Conference of Mayors (USCM) unanimously adopted a resolution at their annual meeting this week in support of nuclear reduction. The resolution called for the next U.S. President to:
"pursue diplomacy with other nuclear-armed states,"
"participate in negotiations for the elimination of nuclear weapons," and
"cut nuclear weapons spending  and redirect funds to meet the needs of cities."
In addition, the USCM resolution also praised Cambridge Mayor Denise Simmons and the city council members for their actions to divest from nuclear weapons:
"The USCM commends Mayor Denise Simmons and the Cambridge City Council for demonstrating bold leadership at the municipal level by unanimously deciding on April 2, 2016, to divest their one-billion-dollar city pension fund from all companies involved in production of nuclear weapons systems and in entities investing in such companies."
In an email to FLI Mayor Simmons expressed her gratitude to the USCM, saying,
"I am honored to receive such commendation from the USCM, and I hope this is a sign that nuclear divestment is just getting started in the United States. Divestment is an important tool that politicians and citizens alike can use to send a powerful message that we want a world safe from nuclear weapons."
The resolution warns that relations between the U.S. and other nuclear-armed countries are increasingly tenuous. It states, "the nuclear-armed countries are edging ever closer to direct military confrontation in conflict zones around the world."
Moreover, the Obama administration may have overseen a significant reduction of the nuclear stockpile. But nuclear countries still hold over 15,000 nuclear weapons, with the U.S. possessing nearly half. Furthermore, the President's budget plans call for $1 trillion to be spent on new nuclear weapons over the next three decades.
These new weapons will include the B61-12, which has increased accuracy and a range of optional warhead sizes. The smallest warhead the B61-12 will carry is roughly 50 times smaller than the bomb dropped on Hiroshima. With smaller explosions and increased accuracy, many experts worry that we may be more likely to use the new nukes.
The USCM would rather see the U.S. government invest more of that $1 trillion back into its cities and communities.
What is the USCM?
The USCM represents cities with populations greater than 30,000, for a total of over 1400 cities. Resolutions that they adopt at their annual meeting become official policy for the whole group.
Only 313 American cities are members of the international group, Mayors for Peace, but for 11 years now, the USCM has adopted nuclear resolutions that support Mayors for Peace.
Mayors for Peace was established by Hiroshima Mayor Takeshi Araki in 1982 to decrease the risks of nuclear weapons. To sign on, a mayor must support the elimination of nuclear weapons. In 2013, Mayors for Peace established their 2020 Vision Campaign, which seeks eliminate nuclear weapons by 2020. And as of June 1, 2016, the group counted over 7,000 member cities from over 160 countries. They hope to have 10,000 member cities by 2020.
The USCM's official press release about this nuclear resolution also added:
"This year, for the first time, New York City Mayor Bill de Blasio and Washington, DC Mayor Muriel Bowser added their names as co-sponsors of the Mayors for Peace resolution."
Read the official resolution here, along with a complete list of the 23 mayors who sponsored it.
Watch as Mayor Simmons announces the Cambridge decision to divest from nuclear weapons at the MIT nuclear conference: