The Risk of Nuclear War Between India and Pakistan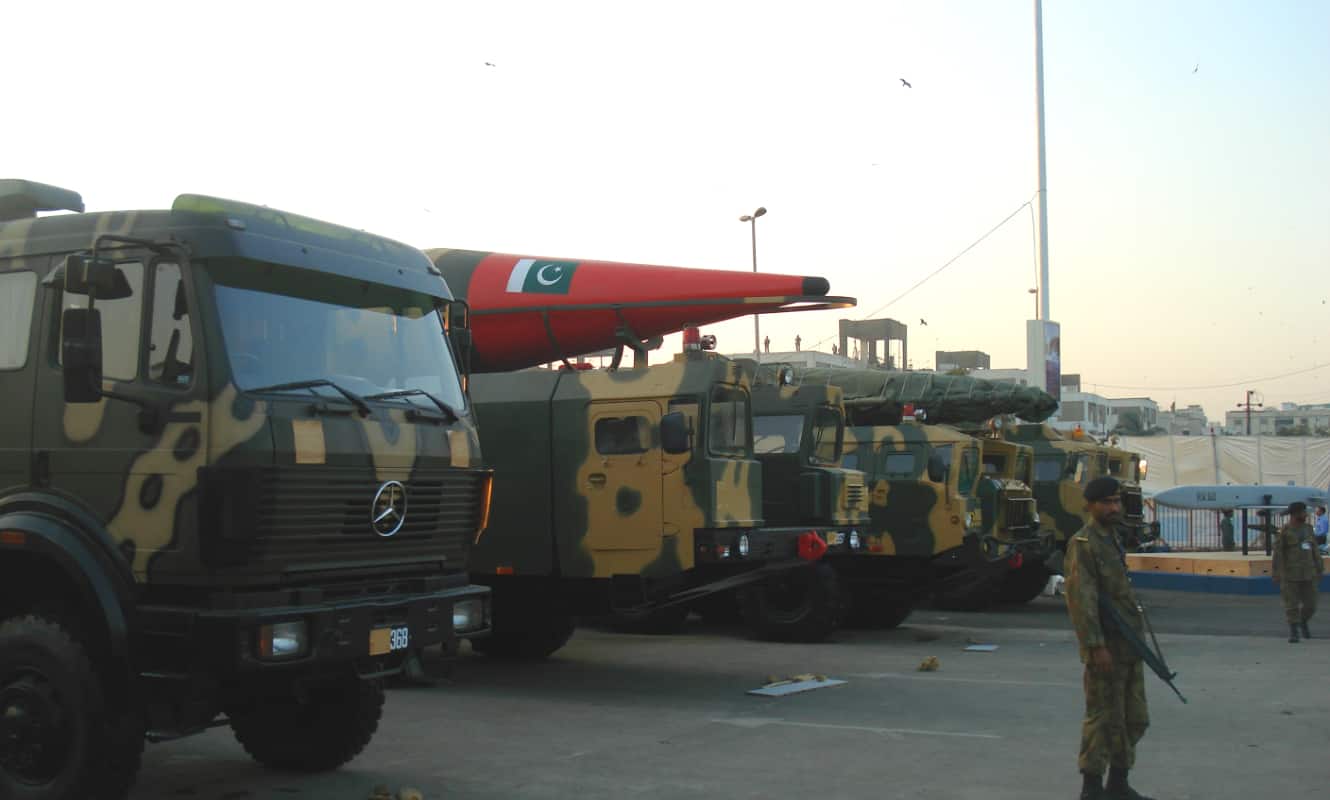 Photo from the original article.
"The Pink Flamingo On the Subcontinent: Nuclear War Between India and Pakistan"
Frank Hoffman has recently coined the term "Pink Flamingo," which refers to fully visible events and situations that are ignored and then yield catastrophic results. In a recent article about the India/Pakistan situation, David Barno and Nora Bensahel argue that "the current nuclear standoff between India and Pakistan may be the most dangerous pink flamingo in today's world." With a shared border, increasing stockpiles of nuclear weapons, and a history of war, the possibility of nuclear conflict between India and Pakistan is very real.
In response to India's military doctrine called 'Cold Start', a war option created to deter Islamabad from sponsoring attacks against New Delhi, Pakistan has not renounced the first use of nuclear weapons for defensive purposes. Fueled by fear and a struggle for power, Pakistan only continues to accelerate its nuclear weapons program, hoping to have more than 200 nuclear warheads by the year 2020. The fusion of rising political tensions and a vastly growing stockpile of nuclear weapons are both leading to an increased risk of nuclear escalation and a destabilization of the area.
Barno and Bensahel believe that while there may not be much the United States or the world can do to stem this conflict it is nevertheless important that we begin to devote ever increasing time and energy to resolving it. Some small steps may help to generate confidence between the two sides and open up dialog to discuss conflict resolution options for future situations. Furthermore, Barno and Bensahel believe that the United States should sponsor tabletop exercises to explore how the escalation of a nuclear conflict could unfold. With millions of lives on the line and the integrity of the environment at stake it is rational to make efforts to avert the worst possible outcomes from this pink flamingo in front of us all.  
Our content
Related posts
If you enjoyed this, you also might like: