Cambridge Divests $1 Billion From Nukes Following Grassroots Campaign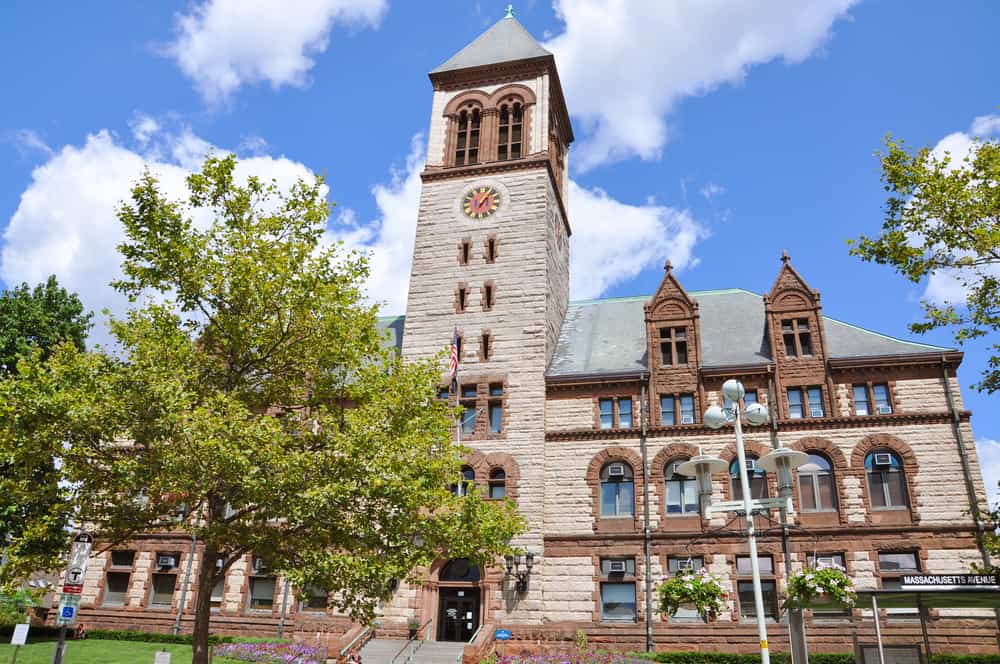 "Didn't the threat of nuclear holocaust end with the cold war?"

"Actually no, the threat is even greater now than ever before."
There are approximately 15,000 nuclear weapons on Earth, about 1,800 of which are on hair-trigger alert, ready to be launched within minutes – which has nearly happened by mistake during a large number of close calls. Yet rather than reduce this risk by trimming its excessive nuclear arsenal, the US plans to invest $4 million per hour for the next 30 years -- for a total of $1 trillion -- to make our nuclear arsenal even more lethal. This is in no small part due to lobbying by nuclear weapons producers. This new nuclear arms race is driven partly by money, but that also means it can be mitigated using money: by divesting from companies that produce nuclear weapons. Nuclear weapons divestment not only takes money out of the hands of nuclear weapons producers, but it also creates strong stigmatization that can lead to policy change, as previously happened with both land mines and cluster munitions.
At the Future of Life Institute, we took up the challenge of engaging our local city of Cambridge on this issue. Using publicly available documents, we found that the city of Cambridge was both directly and indirectly supporting the manufacturing of nuclear weapons. Among their investments, for example, was Honeywell International, which is responsible for the construction of Trident II (D5) nuclear missiles.  Little did we know, but with this knowledge and a single email to Cambridge Mayor Denise Simmons we would be setting off on a campaign that would end in a vote recommending a $1,000,000,000 divestment from nuclear weapons.
            ***
On January 19th, Max Tegmark and I sat down with Mayor Denise Simmons at the Cambridge City Hall and found a wonderful friend and ally. Mayor Simmons was enthusiastic about the prospect of nuclear divestment and wanted the city of Cambridge to be an example for other cities, universities, and institutions to follow. We set out from that meeting and, in cooperation with Mayor Simmons and her assistant, drafted a resolution to be introduced and voted on at a city council meeting scheduled for March 21st.
With about two months to go until the vote, we began engaging with the community and local activists to garner as much support for the resolution as possible. We worked to rally the community to give public testimonies at the city council meeting and initiated an email campaign to encourage councilors to adopt the resolution. Attendance and support at the city council meeting was largely garnered through presentations at citizen group meetings, such as at the Cambridge Residents Alliance, and at a Massachusetts Peace Action Conference. Perhaps most importantly, we drafted a 207 page report that detailed Cambridge's investments and provided nuclear-weapons-free investment alternatives. We were able to provide a list of nuclear-weapons-free mutual funds by aggregating the holdings of socially responsible mutual funds and comparing them to our database of institutions that are directly and indirectly involved in nuclear weapons production. Crucial information about the producers of nuclear weapons and about the institutions that are invested in these companies was provided by Pax's Susi Snyder and their 2015 Don't Bank on the Bomb report.  Furthermore, we found that only 1.8% of the S&P 500 companies were directly involved in nuclear weapons production. Thus only a minuscule amount of Cambridge's portfolio weight was in need of divesting. From our research and findings we were able to conclude that nuclear divestment is extremely feasible even for a $1,000,000,000 pension fund.
We soon found ourselves among friends and allies at the March 21st city council meeting. The meeting kicked off with about an hour of 3-minute public testimonies, a large majority of those being in support of the nuclear divestment resolution. When the testimonies came to an end, we anxiously awaited our resolution to be addressed. After a few heart palpitations induced by some council jargon that made it sound like our resolution had been suspended, the resolution was brought before the council. Before the vote was held, multiple councilors spoke to the absolute necessity of divestment. In particular, one councilor reflected on the irrationality of profiting from institutions that make us all less safe. How can our species survive if its economic prosperity is based on an economic system that profits from investing in the inhumane?  A vote was finally called and the city of Cambridge unanimously approved the policy order, thus recommending to make $1,000,000,000 unavailable to nuclear weapons producing companies.
Shortly thereafter, we held a conference on reducing the threats of nuclear war at MIT, where Mayor Denise Simmons announced the divestment to a packed auditorium. She spoke on the moral, political, and social necessity of divestment and exclaimed, "Not in our name!" She added, "It's my hope that this will inspire other municipalities, companies and individuals to look at their investments and make similar moves." We are thrilled with this success as Cambridge becomes the billion dollar investor in the U.S. to make such a move, joining over 50 European institutions.
BUT, WAIT!  DIVESTMENT DOESN'T END THERE!  You can help keep this going. As Mayor Simmons said, a successful nationwide campaign of divestment and stigmatization requires a large grassroots movement. You can help with this by engaging with your local municipality, community, church, university or other institution and calling for nuclear divestment. For more information on how to begin a divestment campaign, we encourage you to read the lessons and examples from the Don't Bank On the Bomb Campaign, as well as their "campaigner guide."
Have questions or need help? Contact us at: Lucas@futureoflife.org
A very special thanks to Harvard BA candidate Abel Corver, Pax Nuclear Program Manager Susi Snyder, and MIT Professor Jonathan King for their vital support throughout this campaign.
Our content
Related posts
If you enjoyed this, you also might like: