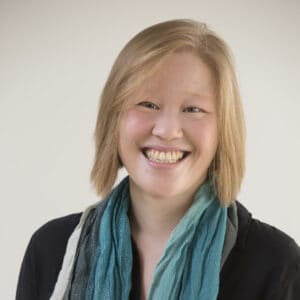 Jade Leung
Position
Head of Research and Partnerships
Organisation
Center for the Governance of Artificial Intelligence, University of Oxford
Biography
Field: AI Strategy & Governance
Position & Organization: Head of Research and Partnerships, Center for the Governance of Artificial Intelligence, University of Oxford
What do you like about your work? It is a rare, sometimes overwhelming, always humbling privilege to be in a position to work directly on a challenge which I believe is one of the most important facing us this century. On top of that, given the nascence of the field of AI strategy and governance, I have had the awesome opportunity to be part of the earliest days of its growth. This has empowered me to do work everyday which feels intentional, additional, and impactful — I can't imagine a better way to define 'work' in my life.
What do you not like about your work? The flip side of working so directly on an urgent and important problem is that you always feel like you're running out of time — which can be both invigorating and anxiety inducing, depending on the day!
Do you have any advice for women who want to enter this field? I would love to see more women in the AI strategy and governance space, and in the AI safety space more broadly. There are countless ways in which individuals can contribute, from a variety of backgrounds and experiences — so I would encourage all individuals, and specifically women, to start with the assumption that you can contribute in valuable ways to solving the challenge of AI governance. From this starting assumption, be ready and eager to put in the effort to explore what these opportunities could look like for you - reach out to people in the field, read what has been coming out of institutions that you admire, and put yourself forward for opportunities when they arise.
What makes you hopeful for the future? Everyday I am surrounded by invariably driven, incredibly competent, and altruistically motivated individuals who are working with their full brains and hearts to solve this challenge. I couldn't imagine nor ask for a better crew to look toward the future with, and attempt to shape it for the better.
Read more
Our content
Content from this author