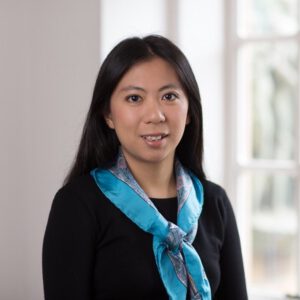 Baobao Zhang
Position
PhD Candidate, Political Science, Yale University | Research Affiliate, Center for the Governance of AI
Biography
Field: Artificial intelligence policy
Position & Organization: PhD Candidate, Political Science, Yale University; Research Affiliate, Center for the Governance of AI, University of Oxford
How did you get started in this field? I started working in this field in 2016 when I joined a team that surveyed machine learning researchers about progress in AI research and development. Our paper, "When Will AI Exceed Human Performance? Evidence from AI Experts," became a much-cited publication in AI policy debates. During the 2017-2018 academic year, I worked at the Center for the Governance of AI, housed in the Future of Humanity Institute, in Oxford. Working with the Center, I am leading research projects related to public opinion toward AI and AI experts' views of the technology.
What do you like about your work? I love that my work is highly interdisciplinary. On any given day, I would be talking with people working in machine learning, public policy, or law. Furthermore, I enjoy the fact that I am constantly reading and learning new things because AI R&D and AI policy are both very fast-moving fields.
What do you not like about your work? There are definitely challenging aspects of my work. Much of my research involves forecasting AI progress and the societal impact of AI. It's daunting to do research that involves a great deal of uncertainty.
Do you have any advice for women who want to enter this field? AI policy is a nascent but rapidly growing field. I think this is a good time for women to enter the field. Sometimes women are hesitant to enter a new discipline because they don't feel they have adequate knowledge or experience. My work has taught me that you can quickly learn on the job and that you can apply the skills and knowledge you already have to your new job.
What makes you hopeful for the future? There are lots of smart and motivated people working on issues related to the future.
Read more
Our content
Content from this author