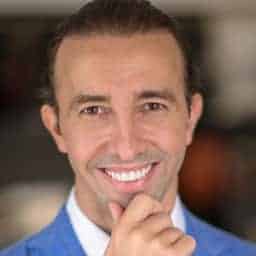 Alexander Tamas
Biography
Alexander is the founder of Vy Capital which he started with a vision of building an investment firm designed to invest in some of the world's leading technology companies and hold them for decades.
Before Vy, Alexander was a Partner at DST where he helped to consolidate the Russian Internet sector around Mail.ru as its Managing Director and took the company public in 2010. At DST he personally also led and sourced some landmark technology investments of that time, including leading early primary investments in Facebook, Airbnb, Spotify, Twitter, JD.com, Alibaba, Xiaomi, and Zalando. Before DST, Alexander worked in the technology mergers and acquisitions group at Goldman Sachs in London.
Alexander is also the founder of numerous companies and initiatives, such as the venture-backed data science company, Synaptic, the Alexander Tamas Fellowship at the Future of Humanity Institute at Oxford, a neuroscience research institute at Imperial College, and he helped to form a biosafety initiative in partnership with UCSF and CZ BioHub.
Read more
Our content
Content from this author