Countries Sign UN Treaty to Outlaw Nuclear Weapons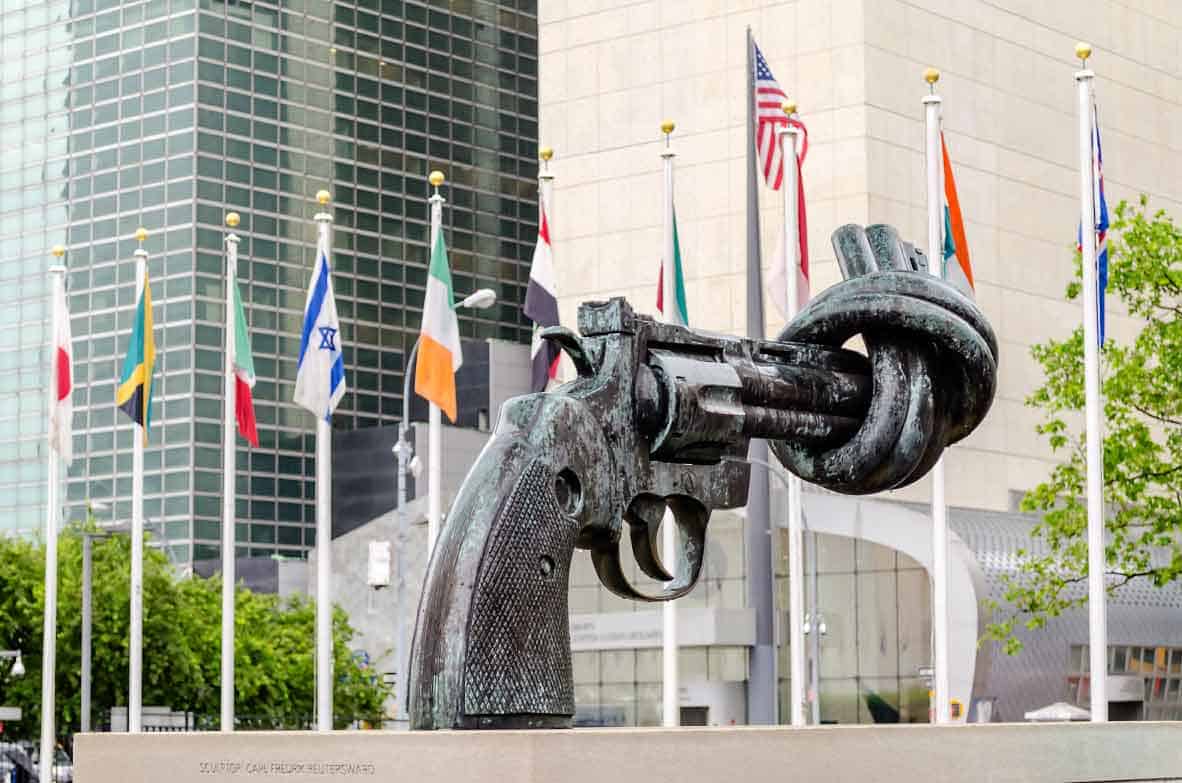 Update 9/25/17: 53 countries have now signed and 3 have ratified.
Today, 50 countries took an important step toward a nuclear-free world by signing the United Nations Treaty on the Prohibition of Nuclear Weapons. This is the first treaty to legally ban nuclear weapons, just as we've seen done previously with chemical and biological weapons.
A Long Time in the Making
In 1933, Leo Szilard first came up with the idea of a nuclear chain reaction. Only a few years later, the Manhattan Project was underway, culminating in the nuclear attacks against Hiroshima and Nagasaki in 1945. In the following decades of the Cold War, the U.S. and Russia amassed arsenals that peaked at over 70,000 nuclear weapons in total, though that number is significantly less today. The U.K, France, China, Israel, India, Pakistan, and North Korea have also built up their own, much smaller arsenals.
Over the decades, the United Nations has established many treaties relating to nuclear weapons, including the non-proliferation treaty, START I, START II, the Comprehensive Nuclear Test Ban Treaty, and New START. Though a few other countries began nuclear weapons programs, most of those were abandoned, and the majority of the world's countries have rejected nuclear weapons outright.
Now, over 70 years since the bombs were first dropped on Japan, the United Nations finally has a treaty outlawing nuclear weapons.
The Treaty
The Treaty on the Prohibition of Nuclear Weapons was adopted on July 7, with a vote of approval from 122 countries. As part of the treaty, the states who sign agree that they will never "evelop, test, produce, manufacture, otherwise acquire, possess or stockpile nuclear weapons or other nuclear explosive devices." Signatories also promise not to assist other countries with such efforts, and no signatory will "llow any stationing, installation or deployment of any nuclear weapons or other nuclear explosive devices in its territory or at any place under its jurisdiction or control."
Not only had 50 countries signed the treaty at the time this article was written, but 3 of them also already ratified it. The treaty will enter into force 90 days after it's ratified by 50 countries.
The International Campaign to Abolish Nuclear Weapons (ICAN) is tracking progress of the treaty, with a list of countries that have signed and ratified it so far.
At the ceremony, UN Secretary General António Guterres said, "The Treaty on the Prohibition of Nuclear Weapons is the product of increasing concerns over the risk posed by the continued existence of nuclear weapons, including the catastrophic humanitarian and environmental consequences of their use."
Still More to Do
Though countries that don't currently have nuclear weapons are eager to see the treaty ratified, no one is foolish enough to think that will magically rid the world of nuclear weapons.
"Today we rightfully celebrate a milestone.  Now we must continue along the hard road towards the elimination of nuclear arsenals," Guterres added in his statement.
There are still over 15,000 nuclear weapons in the world today. While that's significantly less than we've had in the past, it's still more than enough to kill most people on earth.
The U.S. and Russia hold most of these weapons, but as we're seeing from the news out of North Korea, a country doesn't need to have thousands of nuclear weapons to present a destabilizing threat.
Susi Snyder, author of Pax's Don't Bank on the Bomb and a leading advocate of the treaty, told FLI:
"The countries signing the treaty are the responsible actors we need in these times of uncertainty, fire, fury, and devastating threats. They show it is possible and preferable to choose diplomacy over war.
Earlier this summer, some of the world's leading scientists also came together in support of the nuclear ban with this video that was presented to the United Nations:
Stanislav Petrov
The signing of the treaty has occurred within a week of both the news of the death of Stanislav Petrov, as well as of Petrov day. On September 26, 1983, Petrov chose to follow his gut rather than rely on what turned out to be faulty satellite data. In doing so, he prevented what could have easily escalated into full-scale global nuclear war.
Our content
Related posts
If you enjoyed this, you also might like: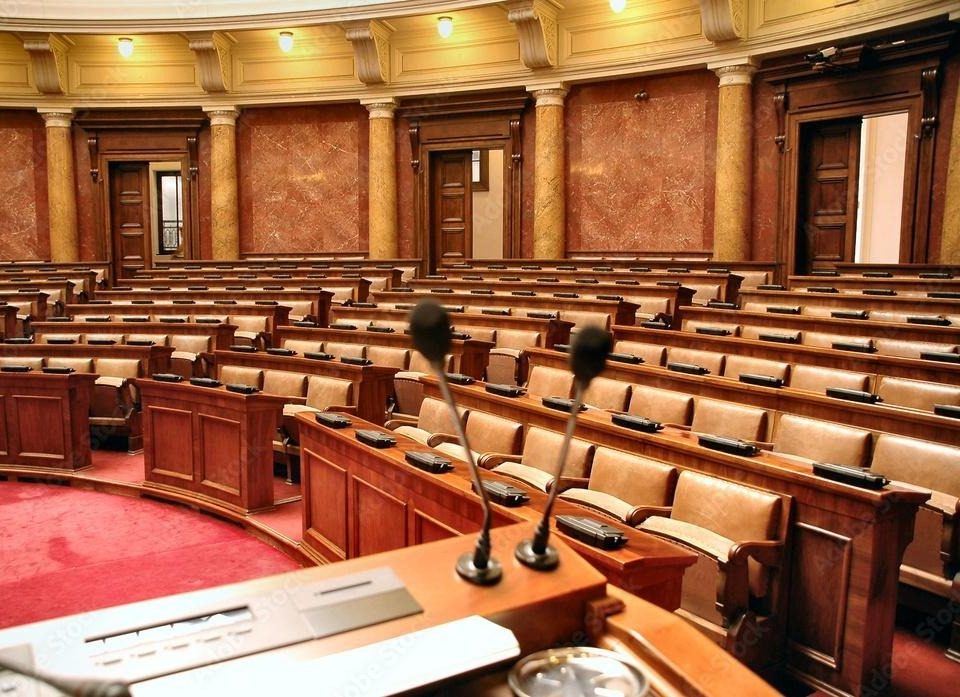 We implore Congress to immediately regulate these systems before they cause irreparable damage, and provide five principles for effective oversight.