Special FLI Newsletter: Nuclear Weapons Ban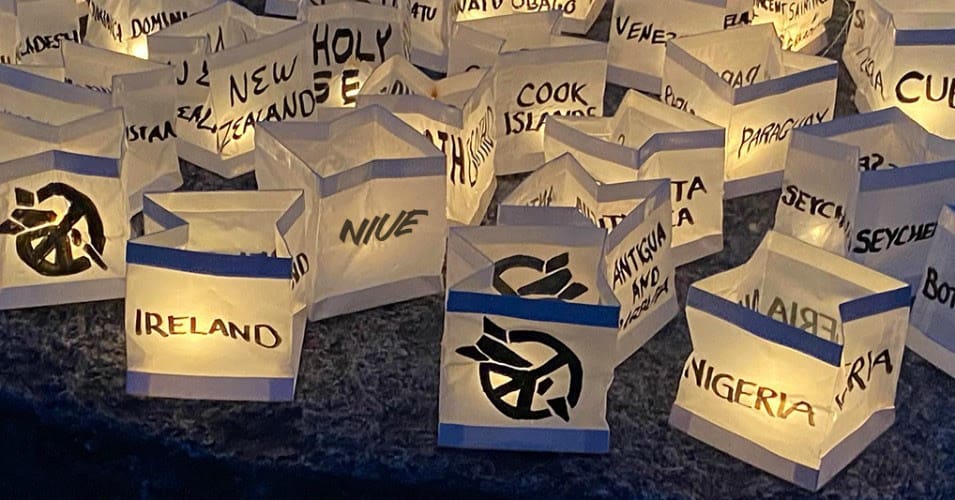 Special FLI Newsletter: Nuclear Weapons Ban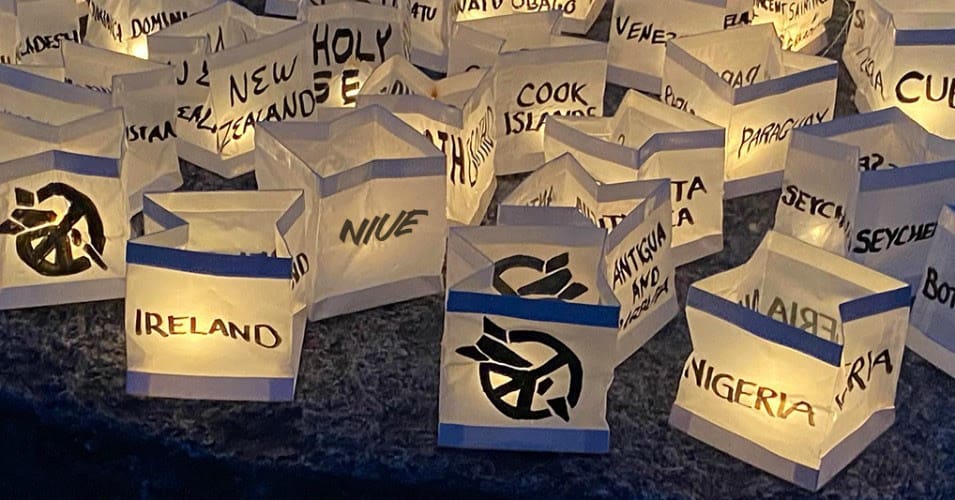 UN Treaty for the Prohibition of Nuclear Weapons Enters into Force

On the 22 January 2021, the United Nations' Treaty for the Prohibition of Nuclear Weapons entered into force. Having previously organised an open letter in support of the ban, amassing the signatures of 30 Nobel Laureates and 3,000 scientists from 100 countries, we at FLI are hopeful that the Treaty will pave the way for a safer world.
The Treaty for the Prohibition of Nuclear Weapons is groundbreaking in three primary respects. For one, it is the first legally binding international agreement to prohibit all nuclear-weapons-related activities. Countries that ratify the Treaty must never develop, test, produce, acquire, stockpile, transfer, use or threaten to use nuclear weapons. Moreover, states parties are prohibited from hosting other countries' nuclear weapons in their territories and from assisting them in engaging in any of the aforementioned prohibited activities.
The Treaty's second notable feature is that it establishes a legal framework for the verified and irreversible elimination of nuclear weapons and their associated facilities. Nuclear-armed countries can opt to eliminate their weapons before ratifying the Treaty, in which case their success must be independently verified by an international authority, or they can join the Treaty and then eliminate their arsenals in accordance with a time-bound plan. Thereafter, countries must allow the International Atomic Energy Agency to continue to verify that the disarmed facilities and nuclear materials are not being used for weapons-related activities.
The third innovative feature of the ban is that it requires countries to assist victims of the use and testing of nuclear weapons; by offering to provide medical care and psychological support, for instance. The states parties must also make efforts to manage the areas that have been contaminated with radiation as a result of nuclear detonations. These obligations apply to any country in the position to provide aid, not just those who have been directly affected by nuclear explosions.
The Treaty currently has 86 signatories and 51 states parties. The nine nuclear-armed nation have failed to express support for it; as have a number of non-nuclear-armed members of NATO, along with Australia and Japan, all of whom believe the US nuclear arsenal enhances their own national security. However, the expectation is that in the medium to long-term, the Treaty will strengthen the global taboo against the use and production of nuclear weapons, putting nuclear-armed nations under multilateral pressure to either join the Treaty or de facto comply. As Sebastian Kurz, Chancellor of Austria, put it, "The Treaty is a testament to the fact that the majority of the people on Earth do not want to live in the shadow of these weapons; and the more countries that join the Treaty, the stronger this message will become."

FLI Launches nuclearweapons.info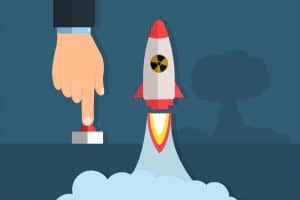 FLI is excited to announce the launch of 
nuclearweapons.info
! 
The concept for this site was first developed by Aaron Stupple who worked with FLI to support its development
.
 The site represents a collaboration of two dozen organizations, and with it, we've created a single location on the internet where you can go to learn about the threat of nuclear weapons, the organizations involved in ending the threat, and easy ways you can help.
The site has launched with 150 resources, and we expect it to continue growing. You can learn about why nuclear weapons pose more of a threat today than at almost any other point in history, the odds of accidental launches, the existing national and international policies for reducing nuclear arsenals and more. Whether you learn best through reading articles, watching videos, listening to podcasts or playing around with interactive applications, this site has it all.
New Podcast Episodes

Beatrice Fihn on the Total Elimination of Nuclear Weapons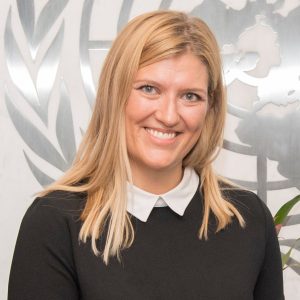 In this commemorative episode of the Future of Life Podcast, we are joined by Beatrice Fihn, Executive Director of the International Campaign to Abolish Nuclear Weapons.
Beatrice discusses the relative risks of accidental versus intentional nuclear war, whether nuclear deterrence makes sense as a defence strategy and the policy initiatives she would like to see the Biden administration pursue as a matter of high priority. These include renewing the New START Treaty, adopting a No First Use policy and removing ground-based missile systems from the nuclear triad. In addition, she considers the pervasiveness of toxic masculinity among the leaders of nuclear-armed nations and what it truly means for a country to be strong.

Reading & Resources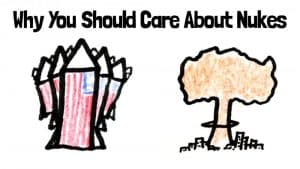 "Why You Should Care About Nukes" with Max Tegmark

For a nutshell explanation of why you should care about nuclear weapons and the looming possibility of nuclear war, watch this short and sweet video co-presented by FLI's President Max Tegmark and MinutePhysics.
For a comprehensive explanation of the disastrous effects of nuclear war, watch this Ted Talk by Brian Toon. Brian explains both the immediate and long-term effects of a nuclear war, differentiating between the expected impact of a small nuclear war, such as one between India and Pakistan, versus a full-scale war between the US and Russia.
Followers of FLI will know of several instances in which we've come horrifyingly close to global nuclear war. The winners of the 2017 and 2018 Future of Life Awards, Vasili Arkhipov and Stanislav Petrov, were Soviet officers whose actions almost certainly prevented a global nuclear war on two separate occasions.
What you may not know, however, is that we know of more than 30 instances in which a global nuclear war was almost started by accident or as a result of miscalculation. Click here for an interactive timeline of these close calls.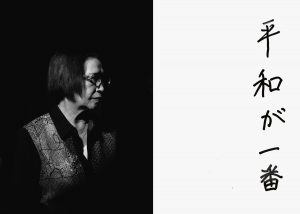 After the Bomb: Survivors of the Atomic Blasts in Hiroshima and Nagasaki Share Their Stories
This article serves to ground the importance of the UN's Treaty for the Prohibition of Nuclear Weapons. It relays the experiences of survivors of Hiroshima and Nagasaki, as well as their messages to future generations. Sachiko Matsuo, a survivor of Nagasaki, counsels "Peace is our number one priority" while Fujio Torikoshi, a survivor of Hiroshima, reminds us that "Life is a curious treasure.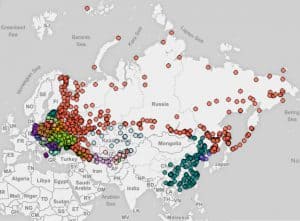 How many nukes do you think are needed for deterrence?
Of the nine nuclear-armed nations, seven agree that deterrence requires fewer than 300 nuclear weapons. In 2013, the Pentagon itself determined that no more than 1,000 deployed nuclear weapons are needed for deterrence. Yet, both the US and Russia have between 6,000 and 7,000 each.
This interactive map of ours shows the 1956 US nuclear targets, spanning 1,100 locations across Eastern Europe, Russia, China and North Korea. Although
today's list of targets is classified, it is unlikely to look dramatically different. You can detonate a bomb of your choice at a location of your choice and see the scale of the destruction that would result as well as the estimated fatalities; playing around with it gives off the impression that the US defence strategy was (is) nuclear overkill.

Our content
Related posts
If you enjoyed this, you also might like:

Welcome to the Future of Life Institute Newsletter. Every month, we bring 24,000+ subscribers the latest news on how emerging technologies […]

Welcome to the FLI newsletter! Every month, we bring 24,000+ subscribers the latest news on how emerging technologies are transforming our world - for better and worse.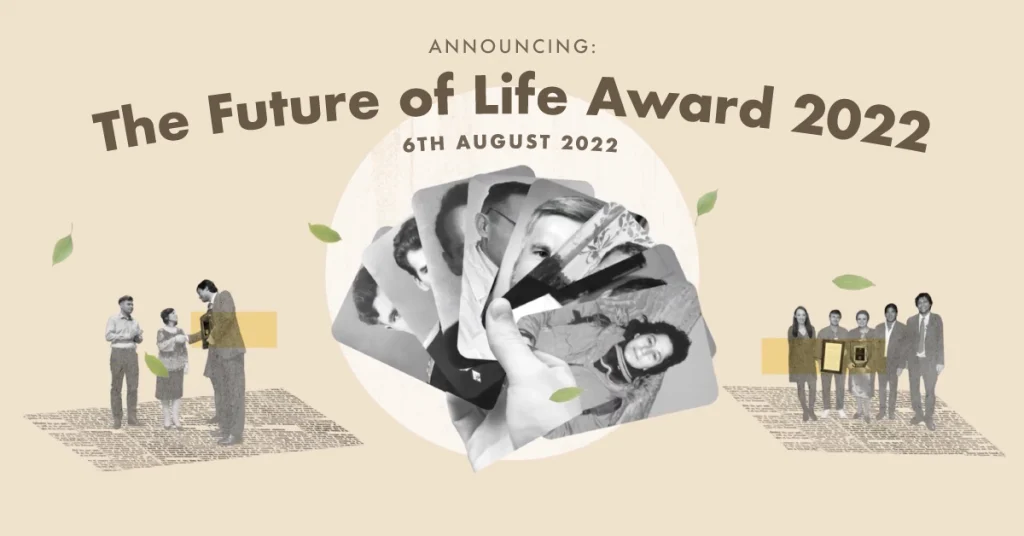 Nuclear Winter Deservedly Back in the Public Eye On 6th August, the Future of Life Institute proudly announced the winners […]