AI Policy – China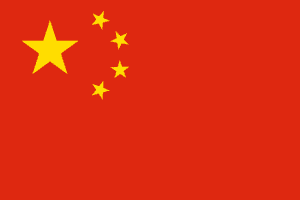 The following description of AI policy in China provides a snapshot summary of some previous and ongoing initiatives throughout the country. It is regularly updated as feasible, but it is not intended to be comprehensive. 
As of February 2020, there is also extensive information, data, and graphics about Chinese AI policy available at the OECD AI Policy Observatory.
In July 2017, The State Council of China released the "New Generation Artificial Intelligence Development Plan" (新一代人工智能发展规划). This policy outlines China's strategy to build a domestic AI industry worth nearly US$150 billion in the next few years and to become the leading AI power by 2030. This officially marked the development of the AI sector as a national priority and it was included in President Xi Jinping's grand vision for China. Although this was the first time AI was specifically mentioned in a Communist Party of China work report, the sentiment is seen more broadly as a continuation of the 13th Five-Year Plan and the state-driven industrial plan "Made in China 2025".
According to a July 2017 article in The New York Times, a timeline in the new policy explains how "the government expects its companies and research facilities to be at the same level as leading countries like the United States by 2020. Five years later, it calls for breakthroughs in select disciplines within A.I. that will become 'a key impetus for economic transformation.' In the final stage, by 2030, China will 'become the world's premier artificial intelligence innovation center,' which in turn will 'foster a new national leadership and establish the key fundamentals for an economic great power.'
The Ministry of Science and Technology (MOST) as well as a new office called the AI Plan Promotion Office are responsible for the implementation and coordination of the emergent AI-related projects, which are driven primarily by government-led subsidies. An AI Strategy Advisory Committee was also established in November 2017 to conduct research on strategic issues related to AI and to make recommendations. This is headed by Pan Yunhe, an academic in advanced manufacturing at the Chinese Academy of Engineering (CAE), who is also deputy chairman of the China Association for Artificial Intelligence (CAAI). Additionally, an AI Industry Development Alliance was established, which is co-sponsored by more than 200 enterprises and agencies nationwide and focuses on building a public service platform for the development of China's AI industry with which to integrate resources and accelerate growth. In June 2019, the New Generation AI Governance Expert Committee (established by MOST March 2019) released principles of next-generation artificial intelligence governance, which include eight tenets including harmony and friendliness, fairness and justice, inclusiveness and sharing, respect for privacy, security and controllability, shared responsibility, open cooperation, and agile governance. A full English translation of the principles is available here.
Back in 2016, the Chinese Three-Year Guidance for Internet Plus Artificial Intelligence Plan (2016-2018) indicated the intention to make AI a strong driving force in socioeconomic development. The Three-Year Action Plan for Promoting Development of a New Generation Artificial Intelligence Industry (2018–2020) reinforced this goal. These three-year plans are more oriented towards providing immediate guidelines to industry and other actors. The latest plan outlines four major tasks for this time period, including the creation of targets for the development of "smart products" like networked vehicles, intelligent service robots, and video image identification systems; achieving breakthroughs in "core foundations" like neural network chips; fostering the development of "intelligent manufacturing"; and building a public support system, for instance, by accelerating the development of an "intelligent next-generation internet". This work will be overseen by the Ministry of Industry and Information Technology (MIIT).
There are also local government AI policy initiatives throughout China. For example, the Shanghai government issued its own implementation plan for new generation AI in November 2017; Beijing announced a major new AI-focused industrial park to be constructed in Mentougou District in January 2018; Guangzhou launched an International Institute of AI; and many other districts have promised funds for AI research.
Beijing AI Principles
In May 2019, the Beijing AI Principles were released by a multistakeholder coalition including the Beijing Academy of Artificial Intelligence (BAAI), Peking University, Tsinghua University, Institute of Automation and Institute of Computing Technology in Chinese Academy of Sciences, and an AI industrial league involving firms like Baidu, Alibaba and Tencent. The 15 Principles call for "the construction of a human community with a shared future, and the realization of beneficial AI for humankind and nature."
The Principles are separated into three sections: Research and Development, Use, and Governance. They include focus on benefitting all of humanity and the environment; serving human values such as privacy, dignity, freedom, autonomy, and rights; continuous focus on AI safety and security; inclusivity; openness; supporting international cooperation and avoiding a "malicious AI race"; and long-term planning for more advanced AI systems, among others.
Additional Links and Resources
[return to AI policy home page]