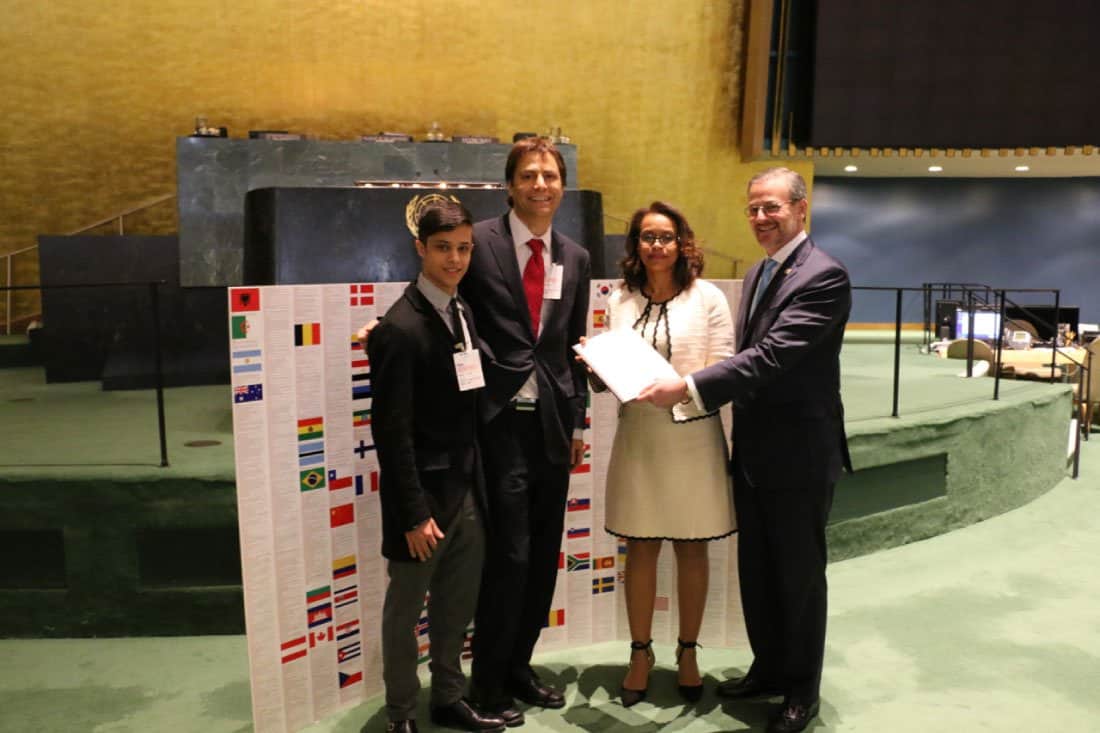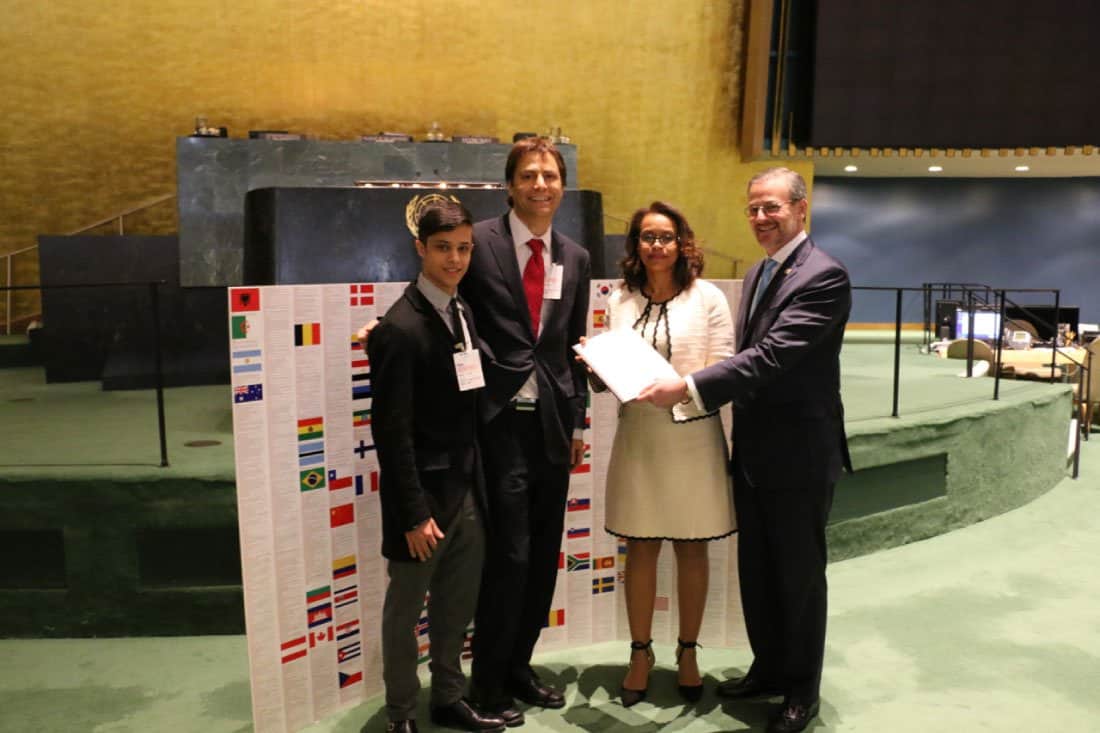 FLI Delivers an Open Letter from over 3,000 Scientists to the UN
Delegates from most UN member states gathered in New York to negotiate a nuclear weapons ban, where they also received a letter of support that has been signed by thousands of scientists from over 80 countries – including 29 Nobel Laureates, Stephen Hawking, and a former US Secretary of Defense.
"Scientists bear a special responsibility for nuclear weapons, since it was scientists who invented them and discovered that their effects are even more horrific than first thought", the letter explains.
The letter was delivered at 1pm on Monday March 27 in the UN General Assembly Hall to Her Excellency Ms. Elayne Whyte Gómez from Costa Rica, who has and will continue to preside over the ongoing negotiations.
None of the supporters of these UN negotiations are naive and think that a treaty will magically rid the world of nuclear weapons—rather, the goal is to stigmatize nuclear weapons, just as the ban on landmines stigmatized those controversial weapons and pushed the superpowers to slash their arsenals.
With Ryan Jenkins and Matt Scherer
The rise of artificial intelligence presents not only technical challenges, but important legal and ethical challenges for society, especially regarding machines like autonomous weapons and self-driving cars. To discuss these issues, I interviewed Matt Scherer and Ryan Jenkins. Matt is an attorney and legal scholar whose scholarship focuses on the intersection between law and artificial intelligence. Ryan is an assistant professor of philosophy and a senior fellow at the Ethics and Emerging Sciences group at California Polytechnic State, where he studies the ethics of technology. In this podcast, we discuss accountability and transparency with autonomous systems, government regulation vs. self-regulation, fake news, and the future of autonomous systems.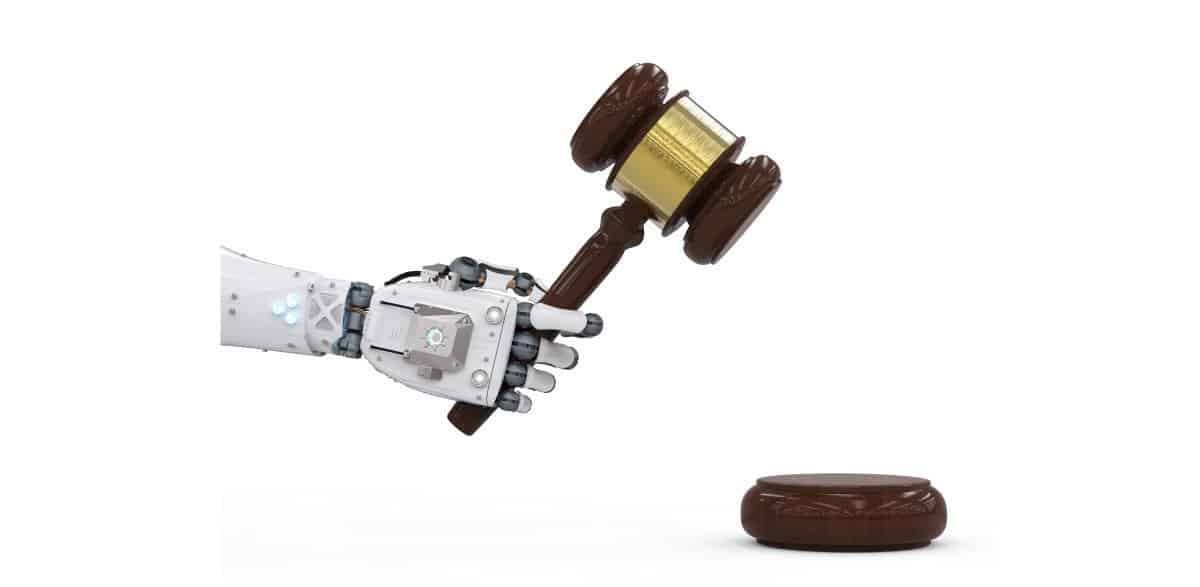 March Madness Campaign
The nuclear weapons threat is going from bad to worse, so we're getting non-alternative facts out. We've developed popular videos and apps showing nuclear near-misses and overkill target maps, and we've gotten over 3,000 scientists to sign our open letter letter in support of this week's UN nuclear disarmament negotiations. Can you help us do more? Your impact will be doubled during our March Madness Campaign, when two idealistic donors will match your gift dollar-for-dollar, up to $70,000 until April 7.
Richard Mallah participated in a discussion roundtable on the future of automation and work at the Harvard Kennedy School. This was an interdisciplinary conversation featuring many professions adjacent to AI exploring potential future displacement scenarios and potential remedies.
Anthony Aguirre attended the UCLA Garrick Institute Colloquium on Catastrophic and Existential Risk. This colloquium sought to connect the existential risk community with people from the formal risk analysis and other adjoining communities.