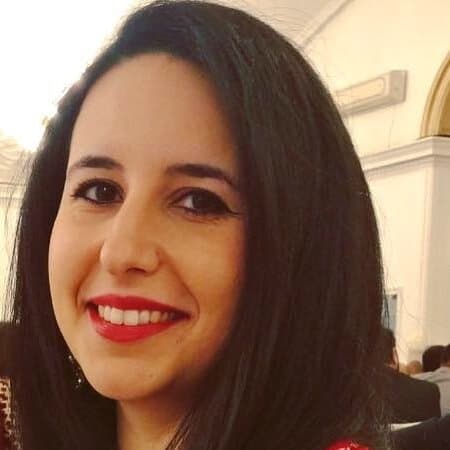 Rasha Abdul Rahim
Position
Deputy Director of Amnesty Tech
Member of
Biography
Field: Human Rights, Technology and Arms Control
Position & Organization: Deputy Director of Amnesty Tech, Amnesty International
How did you get started in this field? I studied languages at undergraduate level and was very lucky to land a job at Amnesty International while I was pursuing a Master's in International Relations. I worked in many different teams at Amnesty before settling in the Arms Control and Human Rights Team, where I worked on various arms control issues, including the Arms Trade Treaty Campaign, the use and transfer of armed drones, as well as monitoring the trade in conventional arms and the use of inhumane weapons around the world. In 2013, Amnesty International joined the Campaign to Stop Killer Robots and that's when I began looking more closely at the development of fully autonomous weapons systems and other emerging weapons and artificial intelligence technologies, particularly their impact on human rights.
What do you like about your work? I am really interested in these issues so it never seems like work! I enjoy working with a big group of smart, committed and passionate individuals from around the world and from different areas of expertise — from scientists and AI experts to lawyers and researchers — around a common goal to create an international treaty to ban fully autonomous weapons and ensure meaningful human control over weapons systems. I also love that a lot of those individuals are incredible women.
What do you not like about your work? Sometimes the pace at which positive change happens can be slow and frustrating, with gargantuan economic and political forces stacked against you. But as my previous involvement in arms control campaigns has shown, when people around the world and civil society can think of a potent idea that's worth fighting for, and stick at the concept however long it may take, and develop the proposal to get traction from political leaders, we really can make a difference. And Amnesty International and our partners in the Campaign to Stop Killer Robots will continue to work to ensure meaningful human control is retained over targeting and attack decisions by campaigning for a treaty which prohibits the development, production, and use of fully autonomous weapons.
Do you have any advice for women who want to enter this field? My advice would be to figure out what you're interested in and look for internship/volunteering opportunities with relevant organisations as that's a great way to get your foot in the door. If you have opinions about those issues, write about them — start a blog series or submit papers to journals, or articles to media outlets. That's a very good way of getting yourself out there. And of course, you'll find a lot of women in the field who will be your allies — reach out to them and ask them for advice and tips.