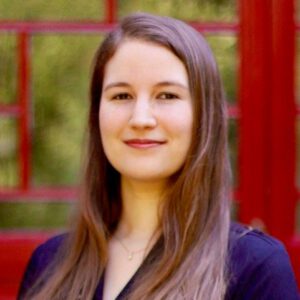 Danit Gal
Position
Project Assistant Professor
Organisation
Cyber Civilization Research Center, Keio University (Tokyo, Japan)
Biography
Field: Technology strategy
Position & Organization: Project Assistant Professor, Cyber Civilization Research Center, Keio University (Tokyo, Japan)
How did you get started in this field? It was a culmination of three degrees in related areas, a BA in Government, Diplomacy, and Strategy from IDC Herzliya, an MSc in the Social Science of the Internet from the University of Oxford, and an LLM from Peking University. Each degree helped me see a new part of the biggerl picture and inspired my interest in multifaceted technology strategy.
What do you like about your work? I converse and collaborate with multiple stakeholders in various key countries. Each engagement expands and enriches my point of view and informs my actions. This information is incredibly useful when thinking about where various x-risks might come from and navigating how we can effectively communicate and collaborate to mitigate their consequences.
What do you not like about your work? Attempts to create out-of-the-box solutions by using very much in-the-box thinking. Examples of that include:
- Limiting development to a small group of disciplines and believing it would scale to a sufficient degree to solve broader multi-disciplinary problems.
- Focusing on preserving and enhancing established institutional and societal structures to discuss the very x-risks that would likely render these structures useless.
Do you have any advice for women who want to enter this field? If you find something that moves you — be it further developments in an established field, a way to combine existing fields to create new ones, or something that's entirely off the beaten path — pursue it. The act of pursuing the things that fascinate you is the real experience you need. If you can combine this with something that's useful and beneficial to this world, you've won the game.
What makes you hopeful for the future? Two things:
1) The fact that conversations about various x-risks are becoming more commonplace in many interactions I take part in.
2) The fact that we are moving from finding the lowest common denominator towards pursuing actionable steps.
Read more
Our content
Content from this author