AI Policy – International Study Group of Artificial Intelligence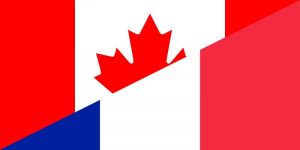 Canadian Prime Minister Justin Trudeau and French President Emmanuel Macron announced the creation of an international study group for AI on June 7, 2018, ahead of the G7 Summit in Quebec. The independent expert group will bring together government experts, scientists, and representatives from industry and civil society.
The group will analyze the developments and impacts of AI and promote global collaboration. As shared by the Canadian government, "Canada and France wish to promote a vision of human-centric artificial intelligence grounded in human rights, inclusion, diversity, innovation and economic growth."
Trudeau and Macron are creating a task force to make recommendations about how to form the panel. The task force will submit a report and share its results within the G7.
[return to AI policy home page]